What is Really Fueling College Basketball?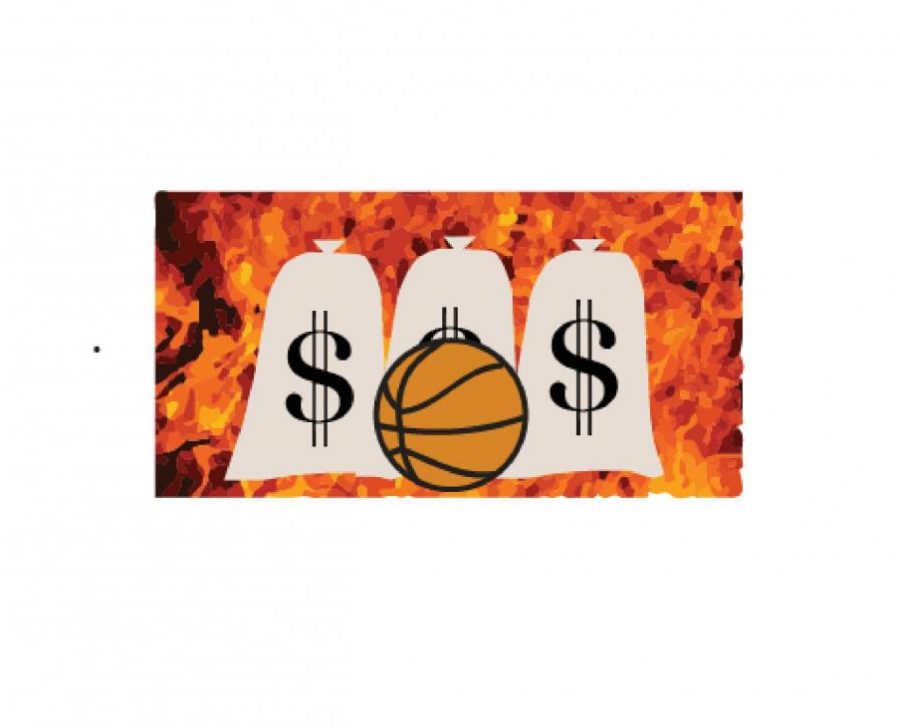 Paying college athletes has been against NCAA rules since it's inception in 1910. In college basketball, there have been many documented instances of illegal compensation of players, but in fall of 2017, documents from an FBI investigation into bribery and fraud in NCAA basketball were released. These documents included the names of some of the biggest names in college basketball, coaches and players alike implicated.
   This season, Kansas freshman Silvio De Sousa was given a two year suspension for benefits received by his guardians that investigators concluded De Sousa had no knowledge of taking place. At almost every other time in college basketball, a violation like this would not be punished, because De Sousa is supposedly unaware of any wrongdoing, many believe the NCAA is trying to make an example of De Sousa and the Kansas program as a whole. This case in particular stems from an incident involving a guardian of De Sousa accepting money from a university booster and agent. The double designation of booster and agent is what concerned NCAA officials. A booster is defined by the NCAA as a representative of university athletic interests while an agent seeks to obtain financial gain through a player's enrollment or potential earnings as a professional athlete. De Sousa's case will more than likely be the first of many based on the extensive list of coaches and players named last year.
   When college basketball fans see three of the top four, and four of the top 17 recruits all sign to the same school (Duke) they begin to realize not everyone, maybe even no one, is playing fair. Even though Duke was not directly implicated, based on what is now known in the rest of College Basketball, there are clearly questions to be asked. Long time Arizona head coach Sean Miller was recorded on a phone call with ASM sports agent Christian Dawkins, discussing a $100,000 payment to top recruit Deandre Ayton. Sean Miller sat out one game for this, and Deandre Ayton none. This would make a two season suspension for the actions of a guardian seem a bit extreme, but the NCAA, as previously stated, wants to make an example of De Sousa. Ayton and Miller's incident is a bit more serious than many others listed in the FBI findings. For example, former Michigan State standout Miles Bridges had his name come up because an agent bought his mother lunch. Because of how widespread the scandal seems to be, many expect severe punishments of a few unlucky individuals like De Sousa.
   College basketball has always been dominated by a select group of elite programs called "Blue bloods." These programs are widely respected for their on court achievements and general contribution to basketball in America. Blue blood programs are supposedly built on these achievements and contributions to basketball, and they are, however, through what means fans have been willfully ignorant far too long. The achievements and contributions they are making to basketball are only made possible by violating the rules. Most College Basketball fans have accepted this as a trade off for how high of a level the game is now played at and others even argue that players should be paid.
About the Contributor
Noah Housler, News Editor, Sports Columnist
Contact Me: [email protected]

Noah Housler is a Senior at Grand Ledge high school. This is his 2nd year on the Comets Tale staff. Noah is the news...