Bob Ross Appreciation
Hang on for a minute...we're trying to find some more stories you might like.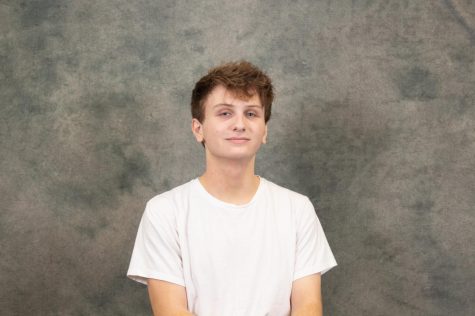 More stories from Matthew Faccio
   It has been 25 years since the final episode of Bob Ross's The Joy of Painting, and it feels necessary to use this anniversary to remind others of this wonderful man's legacy. If anyone is unaware of who Bob Ross is, they are in for an absolute treat, and if anyone knows of him, they will be glad to learn more about this gentle soul.
   Ross did not speak much of his childhood, except that he enjoyed spending time in his father's carpentry workshop in his youth. Once he turned 18, he enlisted in the U.S Air Force, where he would work for 20 years and earn regular promotions. However, this was not the job for Ross as he felt that the job was against his naturally calm and kind attitude because he needed to yell and order people around in a rigid manner. However, while in the Air Force, he was stationed near Fairbanks, Alaska. This place remained an inspiration for him throughout his entire painting career, and for good reason, since it is an absolutely beautiful place as shown from his landscape paintings and pictures of it.
   This is where Ross found his passion for painting. He did primarily landscape paintings and always found joy in what he painted. Ross had a mentor named William Alexander who taught him a technique necessary for Bob to fit painting into his busy schedule, this technique is called "wet-on-wet" and is when a painter puts layers of oil paint on top each other without waiting for the to dry first, making this method much faster. After he was done in the Air Force, he became a full time painter and mentored Alexander, this did not pay very well, so Ross struggled financially for a while. His financial issues made Ross try to save money any way possible, which included skipping haircuts to save a few bucks, and that is how Bob Ross got his iconic hair style. His mentorship with Alexander eventually led him to at first filling in for him on his show, to Ross getting his own show.
   Ross would go on to make 31 seasons of his show, The Joy of Painting; for each episode he would give a tutorial on how to do a painting along with a few of his very own tips and tricks to painting. While he is well known for being an amazing painter, he is more well known for his calm manner and gentle way of talking. Ross had such an indistinguishable kindness in his character that it is truly a pleasure to be able to enjoy his artwork while he narrates his work. While watching his show people get to enjoy the peaceful narration along with viewing the progression of an always beautiful painting. Sometimes it will feel so capturing that when it is over and people see the end result of the episode it amazes the viewer with how effortlessly he could create something so breathtaking.
   Bob Ross was an amazing painter and an even better role model for how people should treat other people, animals, and things in life. Through his calm manner he taught his audience life is too short to get upset over things that you truly enjoy, and through his paintings he taught his audience to see the beauty in everyday life by appreciating the things around them. Bob Ross is truly a name that deserves to be remembered and cherished till the very end, and remember we don't make mistakes, we have happy accidents.
About the Writer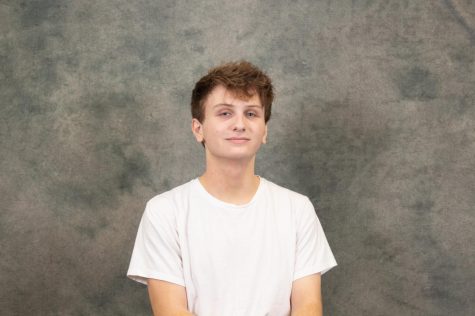 Matthew Faccio, News Staff
Matt Faccio is a senior and this is his second year on the news staff. He enjoys things like reading, playing video games, hanging out with friends, and...