Pancho's Taco Truck Opens New Taqueria
Hang on for a minute...we're trying to find some more stories you might like.
   Everyone in Grand Ledge who has not been living under a rock knows that the relatively new eatery, Panchos Taqueria, has already become a staple in the community. Once it opened three years ago, it immediately caught the attention of Lansing area residents, and their business skyrocketed. With the help of El Oasis, another food truck located in the mid-michigan area in relation to Panchos, the mexican food joint continued to thrive. Now the business has made a big decision and gone through important changes over the last few months.
   Several weeks ago, Panchos opened a new sit-down restaurant across from the Lansing Mall. The opening was the beginning of a new stage in the business, and the continuation of an already well reputable brand. The goal of creating a well respected food joint had been completed, but that was only the start. There were still other aspirations that planned to be a reality, and now they are becoming one.
   "It's always been a dream," Son of owner Francisco Gutierrez, Alex Gutierrez said.
   It appears that the dream will go on to continue to grow in the coming months. Panchos caught the eye of hungry customers early on, and has attracted many more to come back for seconds. The new establishment provides all of the menu items given at their original place of business that customers enjoy. From tacos to tamales, Panchos will continue to deliver the goods.
   Although it was a concern that Panchos would be moving farther away from Grand Ledge, there is nothing to worry about. The good news for locals is that although they will be adding a location further away from Grand Ledge, the truck will remain open, giving access to more people in the Grand Ledge area. Obviously this appears to pose a challenge for Gutierrez, but it is indeed manageable. With lots of help from others in the family, they are able to control both locations without any serious issues.
   As for future plans, there are no huge blueprints in the making. The biggest thing is improvement with what Panchos already has.
   "We need to keep making it better," Gutierrez said.
   That mindset so far has been working extremely well. If this trend continues to head in the same direction it is right now, even larger milestones for the business will be inevitable.
   Panchos Taqueria is located at 936 Elmwood Road, and is open from 10 am to 8 pm Monday through Thursday. On Friday and Saturday, the restaurant is open from 10am to 9pm. The taco truck is still at 902 East Saginaw Highway. From Monday through Saturday, the truck is open from 10am to 8pm. Both locations are closed on Sunday. If anyone is looking for a nice kick to their day, or a snack to finish off hours of hard work, Panchos could be the place to go.
About the Contributors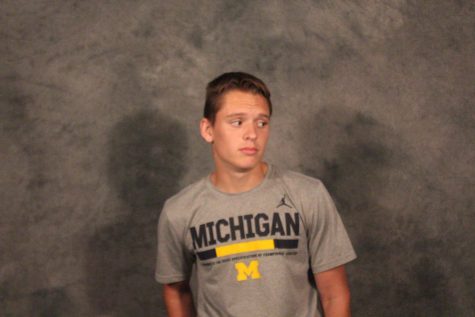 Austin McCartney, Staff Writer
Contact Me: [email protected]

This is Austin's first year on staff. Other than writing for The Comets' Tale, he enjoys playing various sports, such...