Crossroads Closing?! Not Clickbait
Hang on for a minute...we're trying to find some more stories you might like.
    Crossroads Barbeque has already made a large influence on the Grand Ledge community in its short time as a local food joint in the area, and since it plans to reopen soon, they will try to continue to make that same impact. Wait, what's that? Crossroads is not reopening?  That's right. The popular restaurant now could potentially shut its doors for good.
   The original plan was for the restaurant to take a few months off to close their business and move to an old car wash that had been renovated into a restaurant on Saginaw Highway. The goal was to reopen sometime in the spring and kick-off their successful business once again. The new building would have less seating, and more room for Crossroads catering, which was potentially going to be a major expansion to the business. The start of a new beginning for Crossroads was enacted all the way back in December of 2018. Even though there had been a lot of progress, the potential for the project being completed is in jeopardy.
   It would appear to be a foolish decision to discontinue a growing young business such as Crossroads, but do not be too quick to make assumptions; it may be a little more complicated than what initially meets the eye.  The situation with Crossroads as a whole has been a confusing one. The decision of moving might not have really been much of a choice at all. Now, after months of preparation with multiple setbacks, the business is looking to sell. In a statement made by Crossroads, the owner said, "Plans have changed and Crossroads Barbeque will not be reopening unless new owners step in and take it over, and that hasn't happened yet."
   The official decision on whether Crossroads will be closing permanently has still been undecided. If someone does decide to purchase Crossroads, then it will most likely reopen later with slight changes. However, Crossroads fate is still undecided. More details to follow in the future.
About the Writer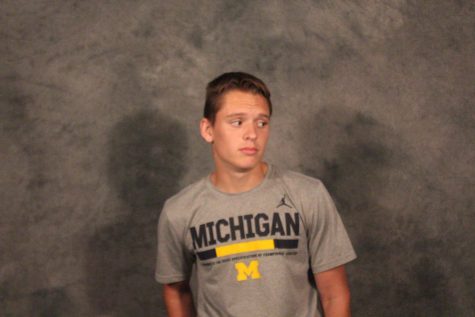 Austin McCartney, Staff Writer
Contact Me: [email protected]

This is Austin's first year on staff. Other than writing for The Comets' Tale, he enjoys playing various sports, such...