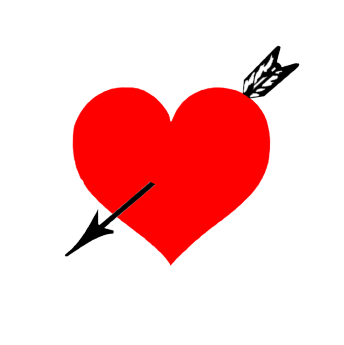 Illustration by Sam Gordon
The excitement of December holidays is over, so now what? After Christmas and the New Year comes a dip in the economy; and in order to stimulate economic growth, BOOM, Valentine's Day.
"I think it's a commercial holiday, I'm not a big fan of Valentine's Day. I guess it's both, I celebrate it but I'm not a big fan," Kora Reid, a junior at Grand Ledge High School said. Whether you love it or hate it, Valentine's Day is advertised everywhere and there is a social expectation, harkening back to Saint Valentine, to celebrate your significant other or to buy something even if it's something for yourself.
"I think Valentine's Day is an important holiday to remember Saint Valentine, who liked to spread love and joy. I think it's sad that big companies over-commercialize and use this holiday to make a profit, instead of giving back and spreading a positive message of love," Sebastian Collins a senior at GLHS said. The National Retail Foundation says that, in 2020, people are projected to spend a total of $27.4 billion and $3.9 billion on jewelry alone, and individual customers believe that they'll be spending about $196.31 on gifts. 
Popular gifts on Valentine's Day are: candy, greeting cards, evenings out, flowers, and jewelry. Candy tops out at the most purchased, with 52 percent of consumers spending $2.4 billion on it, and jewelry being the least common at only 21 percent spending $5.8 billion. The least popular gifts are gift cards and clothing, with only 19 percent and 20 percent of buyers purchasing them, respectively.
There are many people who don't have a significant other, and with that 12 percent of men and 14 percent of women plan to buy themselves something to celebrate. There are people who use the day to spread love to their family and friends, which is what 10 percent of men and 12 percent of women are planning for this day of love.
 "I think it's a fun holiday, like it's just fun. Even if you don't have a Valentine you can always dress up and have fun with it anyway," Hannah Foltz, a senior at GLHS said. There's always the people who like to rebel, and Valentine's Day is no exception. Five percent of men and four percent of women plan to buy an "anti-Valentine's" gift, which includes things that insinuate self-loathing, being single, or generally disliking the holiday or relationships; such as, a mug with boxes to check and choices of "single", "in a relationship", and "catlationship", or a broken heart necklace.
Valentine's tradition started out with a man who wanted to give love and appreciation but has turned into somewhat of a commercialism nightmare. Societal pressures to have a partner and to spend copious amounts of money and plan extravagant gifts or dates are killing the true meaning of Valentine's Day, which is to simply show the ones that you love, that you love them.