This year, Grand Ledge High School has been fully committed to online learning in response to the current COVID-19 Pandemic. Yet even in the midst of a pandemic, students have still been determined to continue their extracurricular activities in safe ways.
Lynne: What club or clubs are you involved in?
Cole Bennett: Well normally I would be in Marching Band and the Musical, but I'm not doing them this year because of Covid, so currently Quiz Bowl and Film Club.
Lynne: What's the primary focus/mission of the club?
Cole: To watch and discuss movies. Some people just join to sit back, relax, and watch a good movie, but a lot of the club members are there to have a discussion and learn about the film and it's impact and I mean, both kinds of people are welcome. I'm not trying to put down people who just want to watch a movie or anything.
Lynne: Do you have a particular role in that club? If so, what does it entail?
Cole: No, but Mr. Cook has mentioned in the past that this year there might be some students elected as sort of leaders in the club.
Lynne: Are there any upcoming projects or ideas for the club that you're excited about?
Cole: Well this year Mr. Cook is letting the students choose the films, which is cool and I mean, just the club in general. It's a nice, stable thing to look forward to as the world slowly collapses into chaos.
Lynne: How has the current pandemic affected your club?
Cole: Well we have to watch all movies in the auditorium, spaced apart with masks, and we do not have a solid plan for discussing the movie. Mr. Cook mentioned that we might discuss another time after the movie via zoom call.
In addition to Film Club returning, Grand Ledge High School's Environmental Club is returning for its third year. "Environmental Club primarily focuses on education and making a difference in our community for the benefit of the earth." Environmental Club co-founder Lanny Lo said. As co-founder, she often assists in planning and running Environmental Club's meetings.
Although Environmental Club has returned, it has become difficult due to the current pandemic being faced. "Covid makes it hard to get members engaged because it is difficult to feel you are making a difference," Lo said. "It can be hard to feel like it is worth it when it isn't hands-on."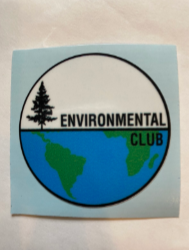 Despite this, the Environmental still has certain ideas and projects planned. "In Eco Club, we are currently planning our fast fashion lesson for next month," Environmental Club Treasurer Bella Seigo said. "It's gonna be super cool!"
Lastly, Diversity Club will also be returning to Grand Ledge High School for their third year as well. "Our mission is to bring cultural awareness, appreciation, and inclusivity to our GLHS student body," Diversity Club President Subhiksha Sundaram said.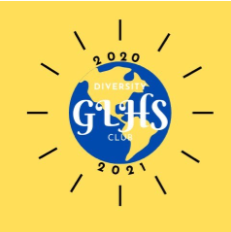 "We want every student to feel like they belong regardless of their gender, race, culture, or sexual orientation." Sundaram said. Even in the face of the pandemic, Diversity Club is hopeful that it will be able to be a successful club.
"The pandemic has definitely made it harder to connect with club members and we miss going on group field trips," Sundaram said. "But I think our club is doing a great job with doing what we can to learn and educate ourselves and others during these unprecedented times." Although it will be difficult logistically, Diversity Club is committed to planning events throughout the year.
"This isn't finalized, but I'm really excited for a hopeful Diversity Club Culture Week and Open Mic night later in the school year!" Sundaram said.