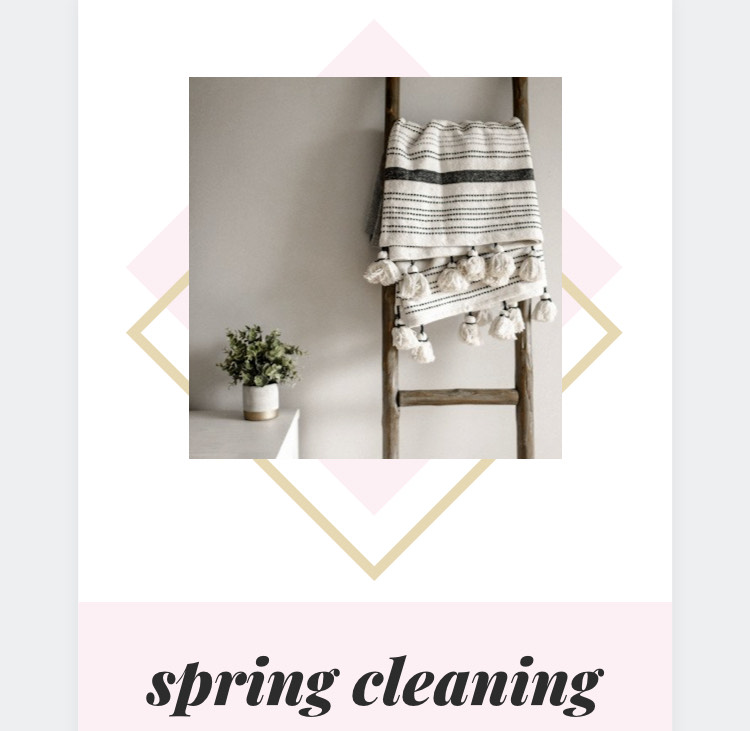 Many of us wanted to clean something for a while and just haven't gotten a chance to do it? Well, now there is a great chance to be able to do that with Spring right around the corner. With spring around the corner,  it is now our shot to spring clean and make a difference, as well as getting the yard and house looking great. Now that all of the snow is melted, it is a great opportunity to get after it and make the house and yard as clean as can be because who doesn't like their house clean or having their yard looking spectacular and having neighbors jealous and making them want to do the same.  Here are some tips and tricks on spring cleaning, along with why humans should keep up with it and maybe do more to help the world.
Spring cleaning week is nationally going to take place starting Mar. 28th-Apr. 3rd. Spring cleaning should take place only when people can squeeze in a day and most of the time two days to crank it out. Usually finding time on weekends to do this because most people work and have jobs to attend to during the week. Some reasons why people should clean their home and the yard are because it can simply improve the air quality of your home and make everyone feel a lot better with a better smelling fresh-looking home. Along with a clean home, it can brighten peoples mood and be more open to having company over. Anyways who doesn't like a freshly cleaned home with a beautiful yard!
Now let's get right to it! Sometimes to make the house look above and beyond and impress yourself with the spring cleaning, this year has to start with the basic easy things everyone can do. It doesn't hurt to start off with the rugs, upholsteries, and carpet due to the fact it has been stepped, sat, and laid on all year long by your family and even guests so why not clean them and make them look good again. Also, people should consider polishing their wooden furniture to make it look shiny and appealing again. Another easy task is to organize the storage room and maybe even go through the storage area or room and see if you can recycle or get rid of some things to make it look more open and neat. Last but not least, here is the kind of easy part. To make the community or yard look great and clean we can grab a trash bag and a stake and help pick up trash or any unnecessary wanted materials in the yard and if feeling above and beyond you can help and go to public areas and pick up trash and maybe spread a positive word to keep our world clean.
Now that Spring is here, why not try to make our home and community as good and clean as possible for us to enjoy all summer long. As said in the beginning, humans can really start spring cleaning whenever they have a chance to but why not take care of belongings that look nice and taken care of. Then point out some really easy tips and ways to start up spring cleaning without having to do too much. Again people should really try to spread the word about spring cleaning so we can enjoy a clean fresh-looking community all spring and all summer long.