Summer Activities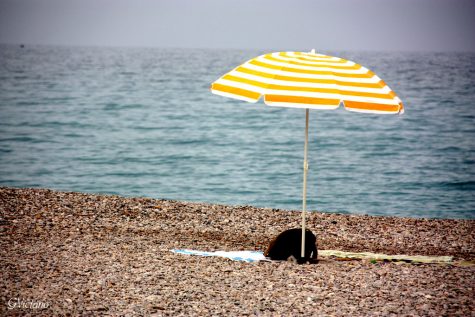 What a crazy year it has been. From Juniors taking their SATs, from quarantine to virtual learning, this school year has been a rollercoaster. This year has left many students feeling anxious, stressed, and overwhelmed. Summer is a time that students look forward to the transition into freedom from time constraints, hectic schedules, and the pressure of school. With the warm weather and bright sun, summer is the perfect time to take joy in what Grand Ledge has to offer. There is no need to travel far, as there are many different activities right here to enjoy with friends and family.
The parks in Grand Ledge offer a great opportunity for fitness and enjoying the serenity of nature. Lincoln Brick Park and Fitzgerald Park are two of the many beautiful parks in the area. Lincoln Brick Park is located on Tallman Road, North of Grand Ledge. This scenic park contains 90 acres of land, including hiking trails. Lincoln Brick Park borders Michigan's longest river: the Grand River.
Fitzgerald Park is another well-known park in Grand Ledge with a lot of different activities available such as hiking, fishing, volleyball, and disc golf. This park is well known for the Ledges, ancient sedimentary rock surrounding the Grand River. Fitzgerald Park is ideal for a picnic with friends and family, along with having a very charming atmosphere for photography.
Another great excursion to try is the Sundance Riding Stables located on Nixon Road. From trail riding to riding camps and horseback riding lessons, there is much to enjoy at this location. From June through September the hours are between 12 and 6 p.m on weekdays. There are 200 acres of trails and woods to explore along with picnic sites equipped with fire pits.
Interested in miniature golf, Go-Karting, or batting cages? Then FunTyme Adventure Park is the place for you. Located just off of Saginaw Highway, FunTyme can be enjoyed rain or shine. It is a family-friendly atmosphere and a stimulating way to spend quality time with loved ones.
A well-known attraction in Grand Ledge, loved by everyone, is Horrocks Farmers Market. Family-owned, Horrocks has farm-fresh fruits and vegetables along with food stations including sushi, a salad bar, gelato, coffee, popcorn, candy, and pizza. With its beautiful gardens, food trucks, and tavern for the parents, Horrocks is the perfect place to stop and get a sweet treat on a summer night.
In conclusion, summer is a time to finally take a breath and enjoy some local fun activities. There is no need to travel far when Grand Ledge boasts plenty of ventures for persons of all ages, which promote mental and physical wellness.