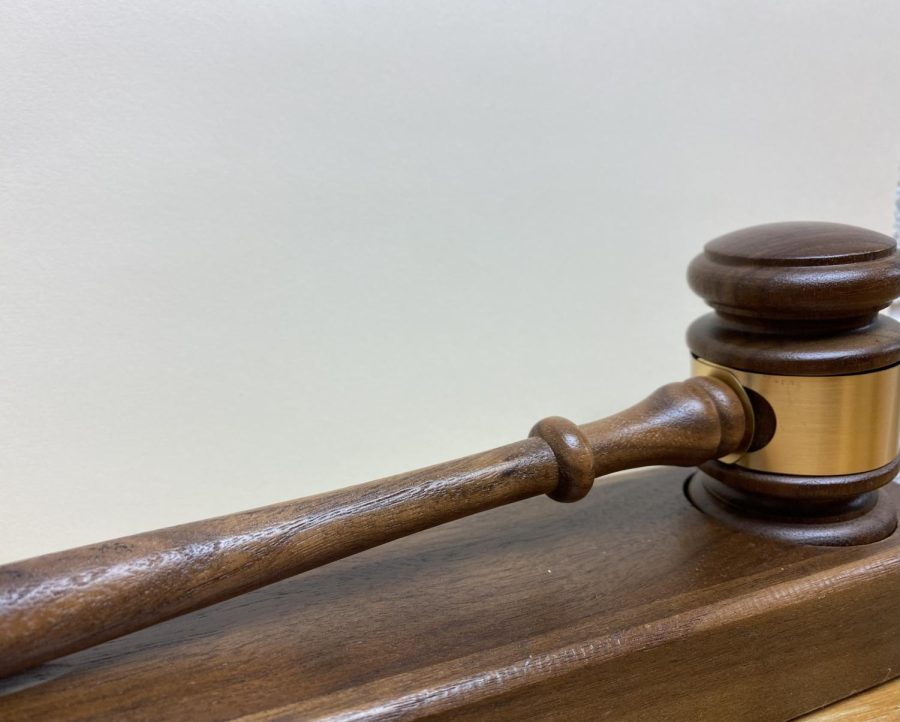 Mayra Cruz Santiago/ Comets tale
Update
June 4th 2022, Amber Heard plans to appeal against the verdict. Her lawyer stated that she cant pay the 10 million dollars that she owes.
The final verdict was reached on June 1st 2022 by the jury of seven. The jury ruled that Amber Heard's Op-ed was defamatory which means Johnny Depp won the case against his ex-wife. Depp was given 10 million dollars in compensatory damages as well as 5 million dollars for punitive damages. Heard was given 2 million in compensatory damages. 

When it comes to the entertainment industry, cases of domestic abuse sadly aren't unheard of. Oftentimes these relationships take twists and turns and end up being a tangled mess in sight of the public eye. Now more than ever, this is the reality for famed ex-couple Johnny Depp and Amber Heard.
Depp and Heard's situation is heavily based on defamation claims (making false accusations about an individual, in turn, harming their reputation).  
The dominoes began to fall in March of 2019 when Depp filed a defamation suit in response to actress and ex-wife Amber Heard. 
Heard previously made an Op-ed (opinion article) for the Washington Post declaring she was a victim of domestic violence with no specific mention of Depp's name, her ex-husband. As expected, defamation hit Depp's career. Many of the actor's future and current projects went down the drain from the allegations. Depp's role in The Fantastic Beasts franchise was among this list. 
  To counteract Depp's defamation claims, Heard countersued for 100 million dollars and stated that she was only physical whenever she needed self-defense. Heard's lawyer placed focus on Depp's alcohol and drug addiction to prove him at fault. Various documents were also mentioned in her favor; These included disturbing texts and video and audio recordings describing things he wanted to do to her. 
 Depp stated he has never gotten physical with Heard and has always tried to avoid arguments with her. Following this, he brought up his background of childhood abuse and incidents like Heard throwing a Vodka bottle at Depp, causing his finger injury. It gets more crude when it was brought up that human feces was left on the couples bed after an argument.
Depp testified to psychologist Doctor Shannon Curry, after which two of Depp's bodyguards, his business manager, doorman, and sister, Los Angeles police officers and other witnesses testified to the court as well. After conducting multiple tests, Dr. Curry claimed Heard showed signs of Borderline Personality Disorder and Histrionic Disorder when she conducted multiple tests on Heard. Both conditions create instability within emotions, often characterized by attention seeking and a distorted self-image. 
Several of those who testified mentioned how they never saw bruises on Heard after the couple fought. They all mentioned that they did notice them on Depp, and how over time bruises on him became more frequent over time.
A new trend has started since the trial began; #JusticeForJohnnyDepp has been everywhere on social media to show support for the actor. 
"I think a lot of it has been blown up more because Johnny Depp is a celebrity, so all cases should have this popularity," Robin Potts, a Sophomore at GLHS said. "The problem is that Johnny is getting…more attacked due to the man's status and how they [men] are normally the abusers… [Yet] Amber Heard has done a lot. She is really toxic and manipulative." 
Jenna Downs, a Senior at the high school, had similar feelings towards the case.
"As many people have said, Johnny Depp is in the right here," Downs mentioned. "They both have experienced trauma for most of their lives, but at the end of the day what both of them did wasn't right, but Amber is still in the wrong here and needs mental help in my opinion."
The trial is still ongoing, so there is no clear verdict. Johnny Depp and Amber Heard's case stands to represent two things: how society handles cases of domestic violence and the expectations formed in the midst of heavy conflict.