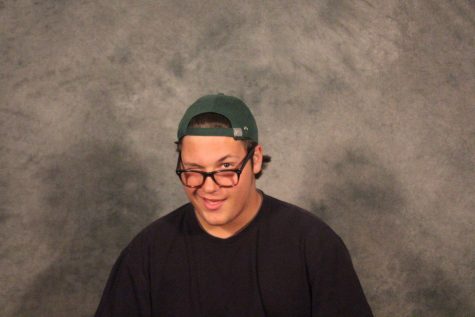 Yeah, yeah, yeah this is my third year on
The Comets Tale
staff. I, alongside
Brody Conaty
and
Noah Housler
pioneered
The Ledge Podcast
 a show about sports, film, and music. Yup I'm a Senior here at GLHS, all the tropes of a bio. Instead I would rather share my favorite quotes from film, music, and even literature.
"Mama always said life was like a box of chocolates. You never know what you're gonna get." - Forrest Gump
"Another one." - DJ Khaled
"Well, a misspelled word is an abomination in the sight of everyone." - Stuart Little."
Joshua Blatt, Sports Editor/Graphic Editor
Oct 19, 2018

The Ledge Podcast Ep. 3 (Michigan vs Michigan St.)

(Story)

Oct 11, 2018

The Ledge Podcast Ep. 2 (QB Controversy)

(Story)

Oct 03, 2018

The Ledge Podcast Ep. 1 (Pilot)

(Story)

Oct 03, 2018

The Ledge Podcast

(Story)

Sep 25, 2018

Toxicity in College Sports

(Story/Media)

Sep 17, 2018

Alex Jones vs. The Internet

(Media)

Sep 17, 2018

Incredibles Vs. Incredibles 2

(Media)