Joshua Looney, Nathan Edlin, Olivia Vanderlaan, and Jackson Manshum
December 11, 2020 • No Comments
    Grand Ledge's Fitzgerald Park, home of the sandstone ledges, could be cut in half due to the new sewage construction bond. The park has been maintained by Grand Ledge since the 1970's, and its assets include a sledding hill, 18-hole disc golf course, baseball diamonds and pavilions, as well as over three miles of trails to walk. The new sewage expansion bond would shrink Fitzgerald Park's lease boundaries from 63 acres, to only 31 acres.      The construction bond proposes an expansion of the sewage plant currently located on the west side of Fitzgerald Park. The expansion would decrease the accessible part of the park by more than 30 acres, half of its original amount. This expansion would impact two miles of the trails, a sledding hill, 14 disc golf holes, and a pavilion. The Ledges however, which...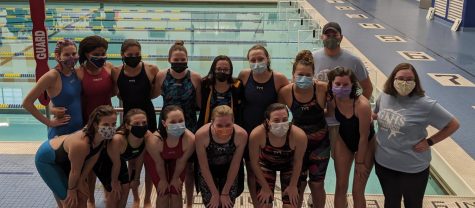 Evan Dean, Grant Dorland, Olivia Vanderlaan, Maryn Davies, and Brayden Bartlett
December 11, 2020 • No Comments
On November 7th, 2020, the Grand Ledge High School Varsity Swim Team competed in the Capital Area Activities Conference (CAAC's). The team came in second in their respective league, only being beaten by Dewitt.  Dewitt beat the Comets, but Grand Ledge had some of their divers out due to COVID concerns which made it next to impossible to catch up in score during the meet.  This year's CAAC's, like a lot of other things, looked different. Normally, all the schools that competed would come together in one spot to compete. Instead, this year only two schools were allowed to swim in each venue, so there were several mini-competitions in one large-scale...
Recent Sports Stories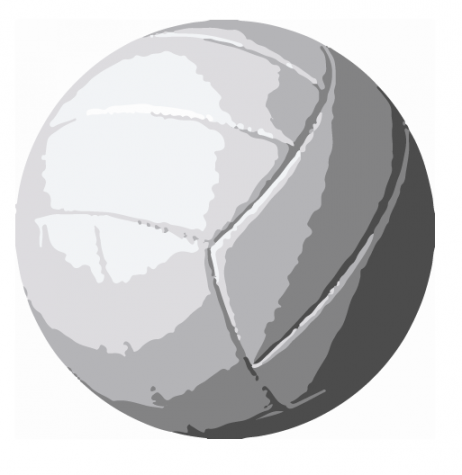 December 11, 2020
Sarah Anderson - Senior GL Varsity Volleyball What was the most difficult game this season? "Our most difficult game was against Rockford at a tournament in the beginning of the season. We learned some lessons from that game that we've learned throughout the season." What is your record...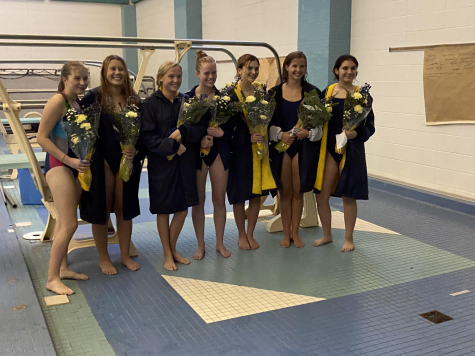 December 11, 2020
Insta: @cometswimanddive Roster: https://grandledgecomets.org
December 11, 2020
University of Michigan Fans Olivia Vanderlaan: I have been a University of Michigan fan ever since I can remember. My dad grew up as one and taught me to be one as well. And while that is how my love for the University of Michigan started, over the years I made it my own. It is definitely hard being a U of...
Robert Miller, Maddie Smith, Sierra Appelgreen, and Brooke Bennett
December 12, 2020 • No Comments
This year, Grand Ledge High School has been fully committed to online learning in response to the current COVID-19 Pandemic. Yet even in the midst of a pandemic, students have still been determined to continue their extracurricular activities in safe ways. Lynne: What club or clubs are you involved in? Cole Bennett: Well normally I would be in Marching Band and the Musical, but I'm not doing them this year because of Covid, so currently Quiz Bowl and Film Club. Lynne: What's the primary focus/mission of the club? Cole: To watch and discuss movies. Some people just join to sit back, relax, and watch a good movie, but a lot of the club members are there to have a discussion and learn about the film and it's impact and I mean, both kinds of people are welcome. I'm not trying to put down people who just want to watch a movie or anything. Lynne:...
December 11, 2020
On October 28, four leaders of the underground emo music scene went head to head in a split EP titled Fatal 4 Way. The cover art depicts four masked fighters posing over a maroon background, each representative of the collaborating artists: Arcada Grey, Oolong, Guitar Fight From Fooly Cooly, and dannythestreet. The release makes perfect sense from a musical perspective but was unexpected and unannounced. Each artist presenting two songs, Arcadia Grey shoots first with two songs. The first, titled Wildmutt, opens with abrasive rolling drums and guitar feedback which transforms and colludes do a dissonant beat-heavy and sappy anthem. It's hard to parse exactly what each song on this album is about, but this song has heavy themes of dealing with change and nostalgia, the opening line being "I don't even know how we got here in the first...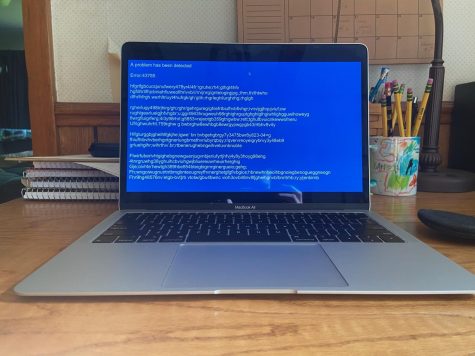 Homework While Working From Home
December 14, 2020
Friday, October 16th was a half-day for students in the Grand Ledge School District....
December 11, 2020
    Going green is a great way to save the planet … in theory. What do people...
December 11, 2020
    What is green energy? It means a lot of different things. To many it can save...

Loading ...
Something is wrong.

Instagram token error.
Error: Server configuration issue