The Return of Film Club
Another cycle of cinema begins with the start of a new year of Film Club
Hang on for a minute...we're trying to find some more stories you might like.
Movie buffs, take notice: Film Club at Grand Ledge High School is finally starting up again. This is the club's second year in operation and they are on the lookout for students who are interested in joining.
 So what exactly is Film Club? Vincent Cook, the head of Film Club, describes it as a new and exciting occasion for students to explore the visual arts.
 "It's an opportunity to do something outside the norm," Mr. Cook said. "The only opportunities we've really had up to this point at our school kind of center around sports and more of, you know, choir and band, which are all great things, but there hasn't really been anything to cater to visual arts."
 Film Club represents the answer to this problem. Every week, the club meets to watch and discuss a movie. For most meetings, members gather in the auditorium to watch a film on the big screen. Discussions include a wide variety of topics, ranging from characters to themes to cinematography. Everyone can find something they enjoy, since every month sees the start of a new theme. For example, the theme for December is classic 70s horror movies, but a few months later, the spotlight is on great book adaptations.
 "[Film Club] has a little bit of everything," Mr. Cook continued. "It can be as simple as a casual filmgoer, from someone who just wants to come in and have a good time watching and discussing the movie to someone who is very serious about film."
 For those who crave a more hands-on approach to cinema, Film Club may even be expanding its horizons beyond merely watching movies. Later this school year, students might get the opportunity to make their own student films and present them to their peers. Attending film festivals is also another possibility. Mr. Cook is optimistic that the film club may get a chance to attend the Capital City Film Festival in Lansing, which is taking place on April 11-21, 2019. At this event, many independent films and bands will be showcased.
 Whether someone is a casual watcher, a film connoisseur, or someone in between, everyone is sure to find something to love at Film Club. Those who wish to join can talk to Mr. Cook in room 215 for more information.
About the Writer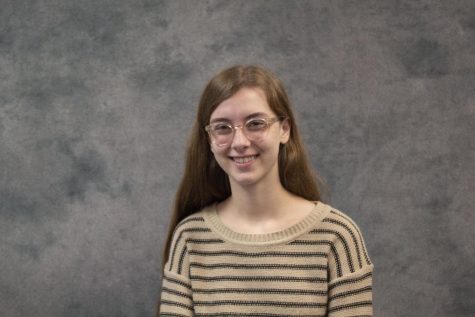 Kelly Morgan, Entertainment Editor
Contact me at [email protected]

Kelly Morgan is a junior at Grand Ledge High School, and this is her first year in Newspaper. She is also involved...