Biggby's Holiday Best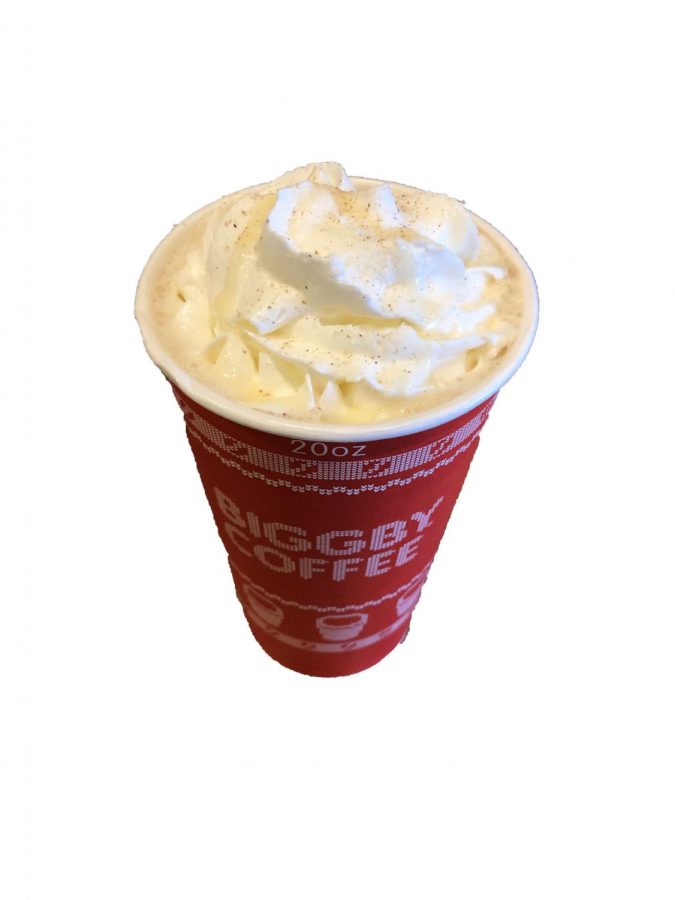 Brandon Foy, Student Life/Feature Editor
December 5, 2018
Now that the holiday season is in full swing, holiday lattes are officially the drink of choice at Biggby Coffee. I, being the avid coffee drinker that I am, had the opportunity to taste test all of the available holiday favorites at the popular coffee shop in Grand Ledge. The coffee franchise has eight available lattes for the Christmas season: The Peppermint Stick Mocha Latte, Snowberry Latte, Gingerbread Man Latte, Winter Wonderland Latte, Gingersnap Latte, Avalanche Latte, Snow Bear Latte, and Snow Mint Latte. Although all lattes at Biggby are amazing, a personal seasonal favorite of mine is the Winter Wonderland.
   The Winter Wonderland is a white lightning and cinnamon latte (white lightning is Biggby Coffee's version of white chocolate). This holiday latte was one of the last lattes I tried and it was by far the best out of the eight that are available. The sweet white chocolate and cinnamon flavors compliment the bitter taste of coffee. Not only does it taste fantastic, but it also looks appealing, with the white chocolate and cinnamon garnish atop of whipped cream. At a grande size (24oz), the 554 calorie Winter Wonderland is delicious. Hot, iced, or frozen, the holiday latte can be accommodated to fit any size preferences or allergies.
   Personally, I think all of the holiday lattes are good and I feel I should give a few honorable mentions. Coming in at a close second, the Peppermint Stick Mocha Latte is definitely one that should be brought to attention. This holiday classic is the perfect mix of peppermint and coffee. Another honorable mention is the Gingerbread Man Latte. This mocha, cinnamon, and gingerbread latte is the perfect combination of holiday flavors. Although both of these drinks are amazing, I still firmly believe the Winter Wonderland is by far the best holiday latte at Biggby.
   Although all coffee at Biggby is (usually) fantastic, sometimes there are some lattes that fall far behind the others. For example, the Snowberry Latte? Not my favorite holiday selection. Don't get me wrong, all of the available drinks are great. However, if I had to choose a favorite, it would definitely be the Winter Wonderland. After careful consideration, and $40 out of my wallet, I came to the consensus that this is the best of the best for the holiday lattes. Besides the Peppermint Stick Mocha (which is a close second), the Winter Wonderland brings me the most feeling of Christmas. It is a combination of sweet and spice that leaves you feeling in the Christmas spirit. Anyone in need of a new latte choice at Biggby Coffee should definitely consider the Winter Wonderland.
About the Contributor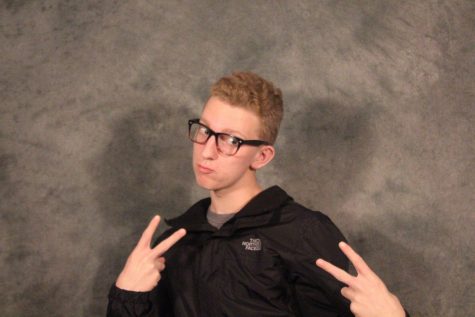 Brandon Foy, Student Life/Feature Editor
Contact Me: [email protected]

Brandon Foy is a junior at GLHS. This is Brandon's second year in Newspaper. He is involved with Madrigals, Musical,...