On Course for Success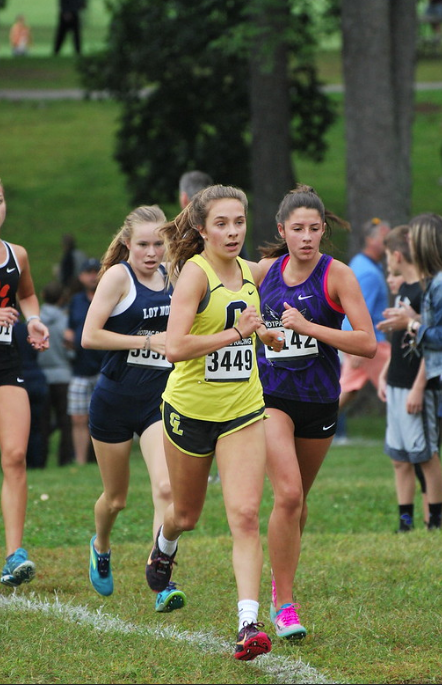 For most, running a 5k is the last thing they want to do. However, the boys and girls on the Grand Ledge High School Cross Country team would beg to differ, as they choose every day to run and train for races. 
High School sports can be very exciting. Grand Ledge High School has a variety to get involved in. However, some get more attention than others. Cross Country is one of many that is not given very much attention. The Cross Country team at Grand Ledge High School competes and scores points at meets just like most other sports.     
 "I think running …[is] competitive and while it gets little notice, we work hard just like any other team," Olivia Johnson, a sophomore on the Girl's Cross Country team, says.
The season starts with a training camp in late Aug. and ends in late Oct. The team has multiple meets throughout the season, and works towards Regionals at the end. Regionals this year is at DeWitt High School on Oct. 25.  
"I run because it makes me feel good about myself and I'm even better than I expected I would be," Michael Meyers, a junior on the Boys Cross Country team, says. While natural talent helps in sports, it is not everything. Practice, hard work, and a love for the sport are just as important to succeed. Cross Country is no exception. The more time spent practicing, the better the end result is for the athlete. Running practice can be boring and/or long but it is a part of the process of improving. This process is put on display when the Cross Country teams compete, each meet.
Overall, the Grand Ledge High School Cross Country teams work hard and while they do not always get mainstream attention, it is worthwhile to go see and support. 
Come support your Comet runners at DeWitt High School at their Regional meet on October 25th!
About the Contributor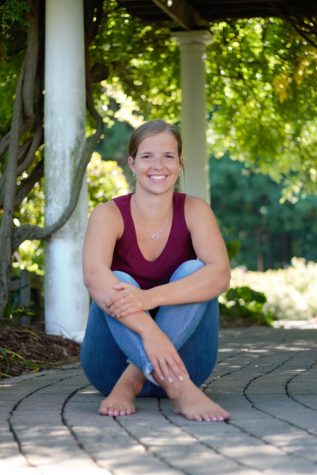 Olivia Vanderlaan, Editor in Chief
Contact me at: [email protected]

"Being in the pool hasn't always been a part of my life. When I was younger, I used to cry when I had to go...