Top 10 Albums of the Year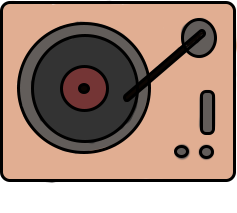 Ariana Grande: Thank U, Next
    In 2019, Ariana Grande released her widely successful album "Thank U, Next," only six months after her previous album release "Sweetener." This album is 12 songs full of strictly bops. I cannot think of one song I dislike on the album. With a new twist of style as compared to previous albums, "Thank U, Next" has a multitude of ballads about the unseen struggles of Grande's daily life as a celebrity, and the split from her ex boyfriend Pete Davidson, as well as the tragic death of one of her ex boyfriends and closest friends, Mac Miller. This album was released on Feb. 8th, 2019, and as of Dec. 18th, had over eight billion streams on Spotify. Grande also has at least three of the songs from this album played on the radio still today, including "7 Rings," "Break Up With Your Girlfriend, I'm Bored," and "Thank U, Next." The "7 Rings" singer recently just finished her world tour, which was a collaboration of "Sweetener"and "Thank U, Next,"and spanned over nine months in a multitude of countries. "Thank U, Next" is an album that will continue to be talked about throughout the remainder of the year, and probably years to come because it is just that iconic. 
Harry Styles: Fine Line
    Harry Styles, former One Direction star, has swept the hearts of thousands of fans within the last month with his newest studio album "Fine Line." This album was released on Dec. 13th of 2019, and reached 34 million streams within the first 24 hours of being released. "Fine Line" is Styles' second studio album, following his previous self-titled album "Harry Styles." Styles breaks all barriers with this album, giving fans a taste of pop music with flares of 70's rock embedded within each song. In an interview with Apple Music, Styles said, "Coming into this record, I wanted to feel less guarded and more joyful, free and honest"– and that is exactly what he delivered. The "Lights Up" singer embraces self-discovery and living freely in this album, which fans are loving. "I haven't listened to anything other than 'Fine Line' since the album came out. I'm obsessed," senior Nyah Ganton said. "Fine Line" has been on repeat since Dec. 13th, and I suspect it will stay on repeat until I get tired of this album, which will probably be never.
Lizzo: Cuz I Love You
    Anyone alive in 2019 knows about the groundbreaking artist Lizzo. TIME's 2019 Entertainer of the Year released "Cuz I Love You" on April 29th, 2019, and since then has been one of the most talked about artists of the year. With her body positivity and feministic messages, Lizzo encapsulates audiences with her upbeat music and lyrics about self love. "Cuz I Love You" features hit singles "Juice", which has been on the charts for 29 weeks, and "Truth Hurts", which took the #1 spot on Billboard for four weeks in a row. The album also features songs like "Tempo", "Like a Girl", and the album's title song "Cuz I Love You". If ever you are not in a good mood or not feeling confident, play Lizzo and all of your problems will be solved. 
Tyler the Creator: Igor
    Tyler the Creator is probably one of the more duranged yet talented artists on this list, and his studio album "IGOR" portrays that beautifully. The hit song "EARFQUAKE" was topping charts long before the rest of the album and is still on the charts to this day. The vibey, Jazz-Hop flow of each one of the songs is guaranteed to put you in a good mood and leave you wanting to listen to the rest. Some of the songs are unlike anything you've heard before, such as "I DON'T LOVE YOU ANYMORE", which is an echoey drum heavy, keyboard slinging bop. In my opinion, this is not a world where this album doesn't show up on the list of best albums of the decade. 
Roddy Rich: Please Excuse Me From Being Anti-Social
    The debut studio album for star rapper Roddy Rich "Please Excuse Me for Being Antisocial", came out on Dec. 6th, which includes previously released single "Big Stepper" which dropped 2 months before the album on Oct. 8th. The album has been out less than a month and it is already number one on the billboard top two hundred albums. I have heard almost all of Roddy's songs and this is a unique mix that really shows off his diverse portfolio and styles of music. This album will give you anything from bass booming hype songs such as "The Box", or soft hitting lullabies like "Perfect Time". Personally, I believe that even though Roddy is one of the more commonly streamed artists of today's world, he deserves significantly more recognition and applause for how truly talented he is. The Compton rapper showed a lot of promise in this long awaited debut and plans to keep making music for years to come.
Billie Eilish: When We All Fall Asleep Where Do We Go?
    At just 18 years old, Billie Eilish has claimed the #1 artist spot, and album of the year. Her sophomore album "When We All Fall Asleep, Where Do We Go?" was released on Mar. 29th, 2019, and her single "Bad Guy" claimed the #1 spot on the Billboard Top 100 for 19 weeks in a row. Eilish released her first #1 Single "Ocean Eyes" in 2015, at just 14 years old, and her first EP in 2017, titled "Don't Smile At Me". Billie's most recent album features powerful songs, including "You Should See Me In A Crown" and "All The Good Girls Go To Hell", as well as emotional ballads like "When The Party's Over" and "I Love You". Eilish's stylistic choices on this album are of wide variety, and are very unique to herself and her fans. She has grabbed everyone's attention and she does not plan on stopping any time soon. I personally love every song on the album. She makes audiences feel every emotion with her meaningful lyrics and emotional melodies, as well as her catchy beats and indie pop style.
Lana Del Ray: Norman F****** Rockwell
    Indie artist and vocal icon Lana Del Ray released "Norman F****** Rockwell!" on Aug. 30th, 2019, and since then has had her fans spinning in circles. This album has been on the Official U.K. Albums Charts for 18 weeks, and peaked at the #1 spot at the time of its release. "NFR!" is Lana Del Ray's fifth studio album, and this might possibly be one of her best. Every song on the album is not what you would typically expect, which is what makes them all so entertaining. The sensitivity and pure emotion is felt in each song. A fan favorite from the album is "Doin' Time". "I love this song because it's about a relationship, but not necessarily a romantic one," sophomore Catie Stevenson said. "It's innocent and sweet". I like this album because it has such a unique sound and is something I have no't really heard before. If you are interested in expanding your music taste, I definitely recommend this album.
Post Malone: Hollywood's Bleeding
    Rock/Hip-Hop artist Post Malone went all out for his third album "Hollywood's Bleeding", which includes a multitude of previously released singles, including the hit sing "Wow.", which was breaking the charts even before the album surfaced. Malone definitely showed a soft side with some songs on this album including hit song "Sunflower" featuring Hip-Hop singer Swae Lee which debuted on the "Spiderman: Into the Spider-verse" soundtrack. Post's previous two albums "Stoney" and "Beerbongs and Bentleys" really spoke to his audience and gave him the millions of listeners he has today, but this album spent 6 non consecutive weeks at number one proving, once again, that Post will never get tiring to listen to.
Bazzi: Soul Searching
    22 year old artist Bazzi from Canton, Michigan first hit the charts back in April 2018 with his album "Cosmic". His angelic voice and unique style were brilliantly showcased in his new album "Soul Searching", which is an 11 track masterpiece that can hum you to sleep or pump up your workout. Songs like "Humble Beginnings" and "Focus (ft. 21 Savage)" will make you want to run through 100 brick walls with their ear thumping demeanors. On the other hand, songs such as "Can We Go Back to Bed?" and "Paradise" have a more romanticised viewpoint that would go hand in hand with a long drive in a rainstorm. In my opinion, Bazzi is one of the best artists of the last decade and he has some of the most potential out of any artist today.
Khalid: Free Spirit
    Khalid dropped "Free Spirit" on Apr. 5, 2019, just in time to be streamed for the summer. With hits like "Better" and "Talk", "Free Spirit" is an album that fans will always love. Khalid brings upbeat melodies to this album that makes listeners feel nostalgic and happy. His lyrics and beats will make anyone emotional, and putting yourself in his shoes as he tells these stories only brings more to the table. Khalid is a national treasure in his loud and lovely soundtracks that he just had to be on this list. At any given point listening to this album you could laugh, smile, cry, or just sing the lyrics out loud. His music is relatable in so many ways and it is all up for interpretation.
About the Writer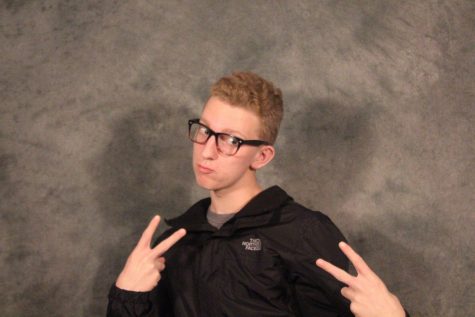 Brandon Foy, Student Life/Feature Editor
Contact Me: [email protected]

Brandon Foy is a junior at GLHS. This is Brandon's second year in Newspaper. He is involved with Madrigals, Musical,...