A Look Back on the Losses of 2020
This year has been full of grief and sadness due to the amount of inspiring celebrities who have passed away. Here are a few that stood out to the Comets' Tale.
Kobe Bryant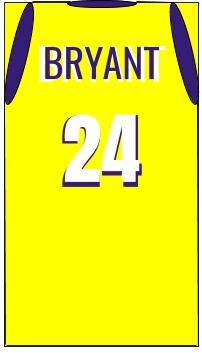 Kobe Bean Bryant was born in Philadelphia, Pennsylvania on August 23, 1978. Bryant was the third child of Cox Bryant and former National Basketball Association player Joe Bryant. At the age of six, Bryant's family moved to Italy where the young Kobe would learn to love the game of basketball. By freshman year Bryant's family had moved back to Pennsylvania and Bryant became the first player in decades to start on the varsity basketball team at Lower Merion Highschool. In Bryant's senior year of Highschool, he led Lower Merion Highschool to a state championship title. Being nationally recognized as the greatest player of his class, Bryant moved straight from highschool to the NBA, becoming only the second player in 20 years to do so. Bryant was drafted by the Charlotte Hornets in the 1996 NBA draft, and was then traded to the Los Angeles Lakers before the 1996 season could begin. Bryant became the youngest player to start on an NBA team at the age of 18. With the aid of teammate Shaquille O'Neal, Bryant and the Lakers would go on to win the NBA championship in the 2000, 2001, and 2002 seasons. Bryant would continue to play for the Lakers, eventually becoming the youngest player to score 2000 career points, the youngest player to score 3000 career points, win league MVP in 2008, and lead the Lakers to league championship titles in 2009 and 2010. Bryant would retire from the NBA in 2016 after spending 20 years playing for the Los Angeles Lakers. Bryant married Vanessa Laine six months after meeting her at the age of 21 while he was recording his first studio album. The couple had four daughters together, Natalia 17, Gianna 13, Bianka 3, and Capri who is less than a year old. On January 26, 2020, a helicopter carrying Bryant, his daughter Gianna, and seven other passengers, crashed, killing all passengers. Tributes were widely held for Kobe and Gianna. The NBA postponed the Lakers game two days after the accident, that being the first game to be postponed since the Boston Marathon Bombing in 2013. Bryant was 41 years old at the time of his death, while his daughter, Gianna, was 13. Kobe lived a fulfilling and successful life that was tragically cut short by awful misfortune.
Written by: Nathan Edlin
Fred Willard
    Fred Willard was born on November 18, 1933, in Shaker Heights, Ohio. He was born to Ruth Willard and Fredrick Willard Sr. as an only child. Fred graduated from the Kentucky Military Institute in 1951 and the Virginia Military Institute in 1955, and was then stationed in Germany in the United States Army. His first acting job came to him when he moved to New York in the late 1950s when he got a role in Desperate Hours at his local YMCA. He was involved in The Tonight Show over 50 times. He is best known by younger people for his live action role in Wall-e as the CEO of the Buy 'n' Large Corporation, the first live action role in a Pixar film. His last acting role was as Fred Naird in the 2020 Netflix comedy series, Space Force. Willard died at his home in Los Angeles on May 15, 2020, at age 86, his cause of death was reported as cardiac arrest. He left behind a daughter and a grandchild.
Written by: Jackson Manshum
Chadwick Boseman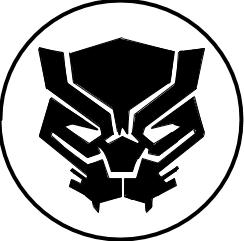 Chadwick Boseman was born on November 29, 1976, in Anderson, South Carolina. His parents were Carolyn and Leroy Boseman, and he was an only child. Chadwick graduated from T. L. Hannah High School in 1993. His junior year of high school, he wrote his first play called Crossroads, and staged it at the school after a classmate was shot and killed. For college, Chadwick attended Howard University in Washington D.C. He graduated from college in 2000 with a Bachelor of Fine Arts in directing. He lived in Brooklyn at the start of his career, where he worked as the drama instructor for Schomburg Junior Scholars Program at Schomburg Center for Research in Black culture in New York. In 2008, Boseman moved to Los Angeles, California to pursue his career as an actor. His first major role was in a drama television series called Persons Unknown (2010). His breakthrough performance came as the role of Jackie Robinson, the first African American baseball player to play in major league baseball, in the film 42 (2013). In 2016, Chadwick Boseman was diagnosed with colon cancer. Continuing with his career, Chadwick Boseman played other big roles in major motion pictures such as Black Panther, and The Avengers from 2016 to 2019. On August 28, 2020, Chadwick Boseman passed away in Los Angeles, California. He was only 43.
Written by: Josh Looney
Ruth Bader Ginsburg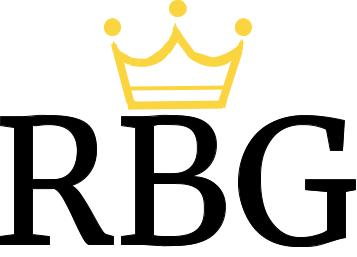 Born Joan Ruth Bader on March 15, 1933 in Brooklyn, New York. Ruth Bader Ginsburg became only the second woman to be appointed to the Supreme Court in 1993 after a long and groundbreaking legal career. Ginsburg graduated from Cornell University and married her fellow classmate Martin D. Ginsburg. Ginsburg became a mother shortly after. She continued with her career, and juggled being a law student, a wife, and a mother. In everything that she did, Ginsburg excelled. She became the first female member of the Harvard Law Review, first female tenured professor at Columbia, and the first jewish justice. She constantly fought for equal rights for all, arguing cases for fair treatment of both men and women. In 1999, Ginsburg was awarded the American Bar Association's Thurgood Marshall Award for her contributions to gender equality and civil rights. Through the next 20 years, she continued to work to fight for equal rights and make her voice heard on the predominantly male court. After 27 years on the Supreme Court, Ginsburg died on Sept. 15, 2020 due to complications of metastatic pancreatic cancer. 
Written by: Olivia Vanderlaan
---