Toxicity in College Sports
Joshua Blatt, Sports Editor/Graphic Editor
September 25, 2018
    In an extremely competitive college sports climate, a certain attitude has been adopted; win at all costs. On May 29 in College Park, Maryland, an offensive lineman for the University of Maryland football team collapsed due to heat stroke. He later died from the events of May 29 just fifteen days later, on June 13. The 'victim'? Nineteen year old Jordan McNair. McNair, a four star recruit, expected to walk back onto campus and play football in his sophomore year. What he received was 'abusive' coaching, that eventually lead to his untimely death.
   The man with the alleged poor coaching style is Head Coach D.J. Durkin. Durkin has held many coaching jobs in the world of college football, primarily working with linebackers and defensive ends. Most recently, in 2015, he served as the defensive coordinator for the University of Michigan. He was hired in 2016 to be the Head Coach for the Maryland Terrapins; in this position he has lead his team to a 10-15 record.
   Another 'culprit' is now former Maryland Strength and Conditioning Coach Rick Court. Court is being accused of mishandling the treatment of Jordan McNair. He has been one of the main people accused in the ongoing investigation into how immediate the care given to McNair was after he collapsed on May 29. In the minutes and hours after McNair collapsed, signs of heatstroke were not addressed by training staff. McNair reportedly had a seizure afterward, and a 911 call was not placed until nearly an hour after. Investigation as showed that this behavior is a main factor in the death of McNair.
"
He shouldn't be able to work with anybody else's kid."
— Martin McNair
   Maryland's Athletic director Damon Evans and university President Wallace Loh have met with the parents of McNair and they have decided to hire attorney Billy Murphy, for when they go to legal battle against the university. Murphy works as an attorney under the same Baltimore law firm that represented the family of Freddie Gray in the legal proceedings that followed the death of Gray, while he was in police custody in April 2015.
   "The emergency response plan was not properly followed … The care we provided was not consistent with best practices," Evans said. "Heat illness was not properly identified or treated. Our athletic training staff did not take Jordan's temperature and did not apply a cold water immersion treatment."
  According to The Washington Post, "We're in the process of doing a thorough investigation of the incident," Evans said. "We are waiting for the receipt of the medical records involved and the University of Maryland's investigation and the interviews with those who saw what happened."
   Evans is gathering information in case the situation arises in which the McNairs press charges against Durkin, Court, or the University of Maryland as a whole.
  "He shouldn't be able to work with anybody else's kid," Jordan's father Martin McNair said during an appearance on Good Morning America. Martin, obviously upset, is hoping that Durkin will be fired.
   "Especially when they said that he was dragged … I started to hear snippets of, it was more than what we were hearing, just through second part stuff," Martin McNair also said.  "Thanks to his brave teammates that did step up and say what really happened. And that's when we finally got the gist of, we finally got the full story of what had really happened." McNair's father has continued to fight for his son.
   Martin has been very open that he respects the President of the University of Maryland and hopes that Dr. Loh is not fired because he has been kind and respectful whilst dealing with the situation of Jordan's death.
   "We have heard rumblings that Dr. Loh is under fire at the University because of his statements accepting responsibility, on behalf of the University, for Jordan's death. It would be a complete shame if, after such a display of decency and humanity, Dr. Loh were to be let go," Martin McNair said in the statement. "Decency and transparency are the only path forward for our family, the University, and its sports programs to heal and emerge as safe places for families to entrust their children. Dr. Loh's leadership is critical to this happening."
About the Contributor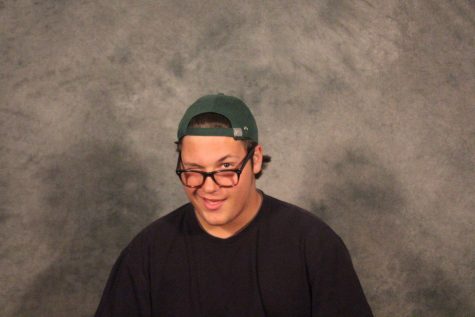 Joshua Blatt, Sports Editor/Graphic Editor
Contact Me: [email protected]

Yeah, yeah, yeah this is my third year on The Comets Tale staff. I, alongside Brody Conaty and Noah Housler pioneered...