GL Celebrates the Holidays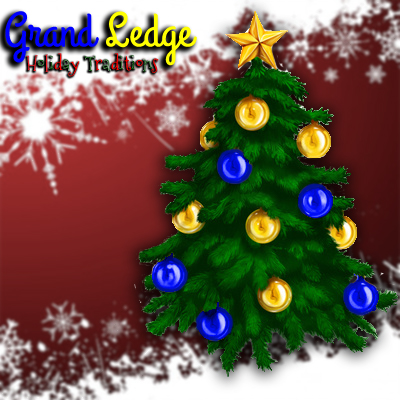 The holidays are just around the corner and everyone is getting ready for the two weeks of freedom away from teachers, homework, studying, and the stress from the long days of school. The students of Grand Ledge decided to come along to talk about their fun and love of family traditions, music, and movies for the holidays. Samantha Usher and Savannah Buffington, GLHS juniors, explain their holiday traditions and memories.
   "Every year, we go up north to see my grandparents and buy brand new ornaments for our Christmas tree," Usher said. "We also have a Christmas dinner with ham, mashed potatoes, gravy, cranberries, corn, and yams. It's really good to come see my family and everyone is just so happy and joyful!"
   Everyone loves a sleigh ride, especially if it's on Christmas day. That is exactly what happened to Buffington two years ago.
   "My favorite Christmas memory is when it snowed so bad, my dad hooked up some sleds onto his four-wheeler and he would drive us all around the backyard," Buffington said.
   Everyone loves listening to the cheerful holiday music during this time of year and everyone has their own opinion on their favorite Christmas song.  Jane Friedlis (freshman), Amber Kiger (senior), and Joshua Felcher (senior), had a strong opinion on their holiday songs to jam out to.
   "My favorite Christmas song would probably be Kidnap the Sandy Claws, but the remake by Korn." Felcher said. "The Nightmare before Christmas is one of my favorite movies and the style that Korn made it into is just so amazing to listen to."
   Some people prefer the traditional songs, and some love to perform them in front of people.
   "Sleigh ride is definitely my favorite Christmas song right now, only because the wind symphony is playing it at their Christmas concert on Dec. 4," Friedlis said.
   Other people prefer the remake of a classic.
   "I love the Issues cover of Merry Christmas, Happy Holidays." Kiger said. "It has a really good vibe to it and I love that band as well!"
   Finally, everyone loves the holiday movies that comes on during the month of December. Jaime Thompson (junior) and Amber Kiger talk about their favorite movie to watch during the holidays.
   "The Nightmare before Christmas is and will always be my favorite Christmas movie," Thompson said. "It's my tradition to watch it at least once during the holidays! Besides, it's Halloween and Christmas into one movie!"
   "My favorite Christmas movie is Elf," Kiger said. "It's really funny and great to watch with the family!"
   The last day of school before winter break is Dec. 21 and everyone is excited for the holidays, The Comets' Tale would like to wish everyone a safe and happy holidays!
About the Contributor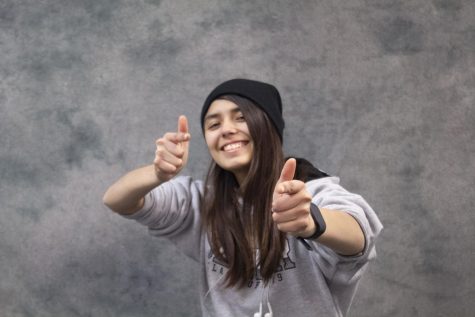 Raven Nava, Ad Sales Manager
Contact Me: [email protected]

I'm a senior at GLHS. This is my first year in newspaper. I enjoy marching band, playing the ukulele, sleeping,  and...