Hawk Island Snow Tubing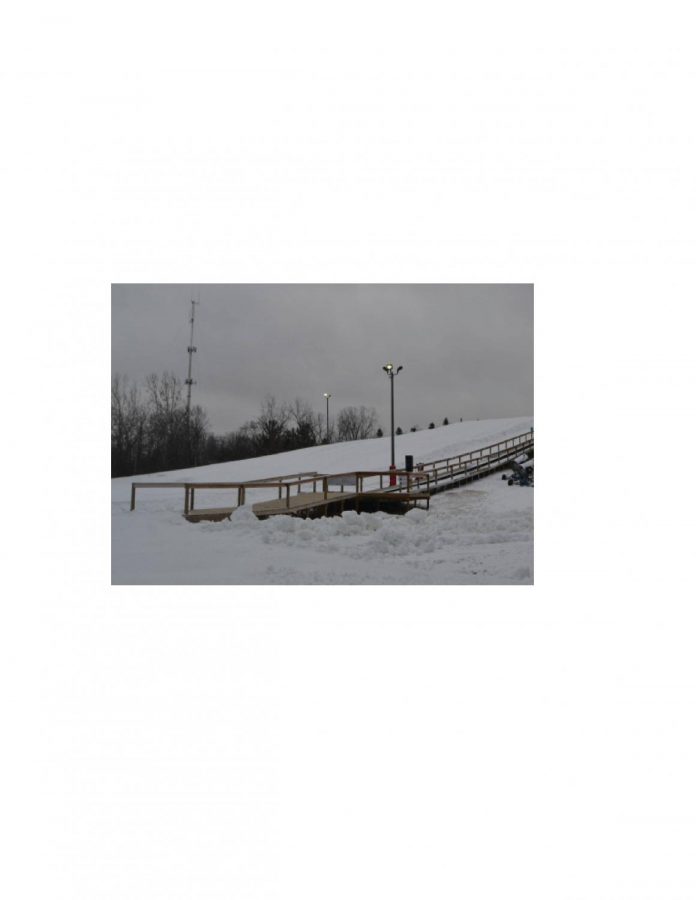 So far, through the winter months of Michigan, the state notoriously known for snow has yet to receive its usual level of snowfall. It has been a warm winter in the state of Mich.I, but that has not stopped Mich.,I and especially Lansing, residents from indulging in fun winter activities. A perfect example of this is the fairly new attraction held at Hawk Island.
   Hawk Island is known for its sunny beaches during the summertime months. Being on the coast of Lake Lansing, it is roughly 30 minutes away from Grand Ledge. However, a unique activity has taken Hawk Island by storm this winter. Hawk Island is  home to an exciting snow tubing course.. Snow tubing is an activity in which individuals take an inner tube, like the ones used on water, and ride it down a snowy hill. Hawk Island is ideal for snow tubing, considering it has various different hills and high grounds spread across the park.  Grand Ledge senior, Trever Rogers visited Hawk Island recently and tried out the snow tubing.
"
I thought it was a very unique and fun activity"
— Trever Rogers
   "I thought it was a very unique and fun activity" said Rogers. "It was fun to go tubing in the snow for a change. I would definitely recommend it for anyone."
   With the absence of snow this winter, Hawk Island has provided visitors with artificial snow, extending the amount of time the hill can be used. The park is open from 8 a.m. to 8 p.m. The tubes are also for anyone of any age. There is no restriction on how old a rider must be, as long as they pay the small fee of ten dollars which grants guests with two hours of tubing. Complimenting the tubing hill is a snack bar where guests can warm up with s'mores and hot chocolate. Snow tubing may become a new yearly tradition at Hawk Island, enhancing guests experience at Lake Lansing.
About the Contributors
Brody Conaty, Opinion Editor
Contact Me: [email protected]

Brody is a GLHS senior and has been on the newspaper staff for two years now. Brody is the opinion editor for the Comets...