Joe Brya is on the Job
GLHS replaces former coach Bird with new head coach Joe Brya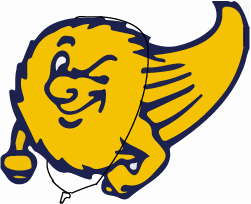 Hang on for a minute...we're trying to find some more stories you might like.
    The 2019 off-season for the Grand Ledge football team has been one that is quite unusual and more uncomfortable than in previous years. Former head coach and GLHS teacher Matt Bird announced his acceptance of a position at Muskegon Reeths-Puffer, ending his impressive term as the Comets' coach.
   Questions as to who the new leader of the program would be were floating around, but finally it was announced on January 28 that a new Head Coach had been named, Joe Brya. To many in the Grand Ledge area, that name does not ring a bell, but what many do not know is that Brya is a former Grand Ledge football player and class of 2005 graduate. Although he has not been with the Grand Ledge program as of recent, he has been an assistant at Grand Ledge under previous head coach Matt Bird in 2007-2008, and in 2012. After coaching for a brief period at Grand Ledge, he went on to be the head coach at Homer High School from 2009-2011, and 2016-2017. During that time, he gained a good reputation and built a solid team, having a winning record almost every season, and at one point reached the playoffs in five seasons straight. After his run with Homer, he had a one year stint with the Eaton Rapids Greyhounds, an inferior and struggling program. Unfortunately, Brya could not find a way to win in 2018, going 0-9, but this new start at a traditionally successful division one powerhouse should be beneficial for both Brya and the Comets. There is not a lot of information on what to expect from Brya, but the philosophy is going to entail having an exciting, explosive offense, and an aggressive defense that creates turnovers. However, there is no true way to know what is going to happen until August comes back around. What is known is that Joe Brya is excited and ready to coach his new team.
   "I am really looking forward to being back at Grand Ledge and having the opportunity to give back to a community that has given me so much," Brya said.
   This upcoming season is expected to be full of excitement and action, and it looks like it is going to be a fun ride.
About the Writer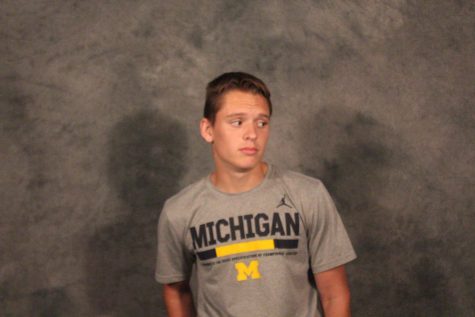 Austin McCartney, Staff Writer
Contact Me: [email protected]

This is Austin's first year on staff. Other than writing for The Comets' Tale, he enjoys playing various sports, such...