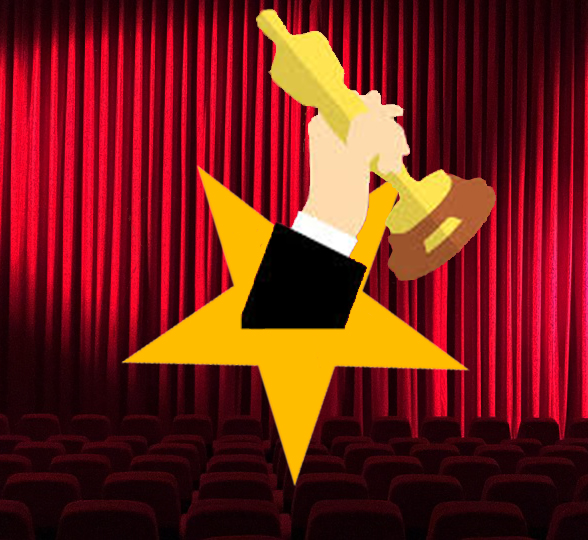 Illustration by Kelly Morgan
The Oscars: A Night to Remember
The red carpet is rolled out for the 91st Academy Awards
     The glitz. The glamor. The fashion. The drama.
    At eight o'clock on February 24, all of the biggest stars on the boulevard gathered on the red carpet for the 91st Academy Awards. It was a memorable night, filled with fantastic music, heartfelt speeches, and a stunning upset.
      For the first time since the infamous failure of the 1989 Oscars, the show was host-less. Comedian Kevin Hart, who was scheduled to host, stepped down in early December after his old homophobic tweets resurfaced. In his place, several other celebrities, including a memorable trio of Tina Fey, Amy Poehler, and Maya Rudolph, stepped in to provide some humor and announce the winners.
     A special performance from Queen and Adam Lambert opened the show. They played hits such as We Will Rock You and We are the Champions as a tribute to Freddie Mercury and the movie Bohemian Rhapsody. However, arguably one of the biggest musical moments of the night was a duet of the song Shallow.
     "My favorite part was when Bradley Cooper and Lady Gaga sang Shallow," said Lily Spiers, a senior at GLHS. "It made me relive that moment in the movie."
     Both actors starred in the film A Star is Born, and the song itself was the winner of the award for best original song. The performance earned them a standing ovation.
     It came as no surprise for most fans when Rami Malek was awarded best actor for his portrayal of Freddy Mercury in Bohemian Rhapsody. What was a surprise was him falling off the stage immediately after and being treated by the paramedics. In the category of best actress, Olivia Coleman took home the Oscar for her portrayal of Queen Anne in The Favourite.
     In an unforeseen turn of events, Green Book took home the award for best picture, beating out nominees like Roma, The Favourite, and BlacKkKlansman. The polarizing film about an African American pianist and his driver set in the year 1962 was a highly controversial choice, since it has sparked several negative comments from the family of Don Shirley, the pianist portrayed in the film. In one memorable interview, BlacKkKlansman director Spike Lee made his displeasure known.
     "I'm snake bit. Every time someone's driving somebody I lose," said Lee in a backstage interview, referencing the time he lost to the movie Driving Miss Daisy in 1989. He later went on to say, "I thought I was courtside at the garden and the ref made a bad call."
     Despite all of the challenges the ceremony faced, the evening turned out to be a success. The music performances, the drama, and all the raw emotion made this year's Oscars a night to remember.