Senior Follow Up; Spring Sports
An inside look with a few of the top Lady Comets.
Nina bennet, Attending Aquinas College to continue her softball career
"I think this season has had many ups and downs but inthe end I can always count on my team to pick me up and be there for me when i need it. Being the only senior sucked sometimes but my team is super supportive as I am them."
Cassidy McGeorge, attending Adrian College to continue her lacrosse career and study architecture and interior design.
"This season has been really rough for us, having so many young and inexperienced players hindered our ability to establish a spot in the conference. We have a lot to work on offensively. Although I am very proud of the improvements some players have made! As a senior, this season was stressful! Juggling school, lacrosse, and other extracurriculars became really difficut. Unfortunately, my season ended early due to tearing my ACL and Meniscus, which really set the team back. I had an amazing senior year and I'll forever be grateful for the memories and experiences lacrosse has given me."
Kennedy Aswegen, attending Michigan State University to continue her lacrosse career
"Although we did not have as many wins as we hoped for, the season was great many memories made. I had a great senior season and a great ending to my senior year as I go on toplay in college"
Olivia Parker, Soccer, Attending Michigan Sate University
"The season did not go as great as we hoped but we still improved a lot and gave our best effort. It has been a struggle for me since it is my last year, and I won't be playing in college. But I've gone out and played my hardest in every game since it is hard to tell which one will be my last. Overall, it has been a good season and will miss playing so much since it has been a part of my routine since I was 4 years old."
About the Writer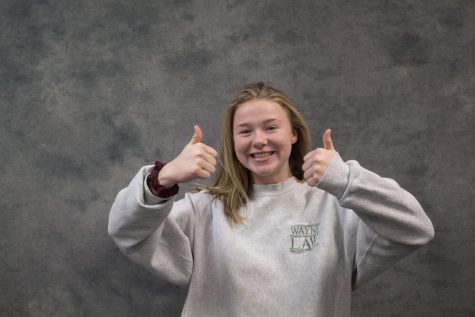 Sydney Mullett, Staff Writer
Contact: [email protected]

Sydney is a senior at Grand Ledge, it's my fourth year here in the void. This my first year on staff. I spend most of...