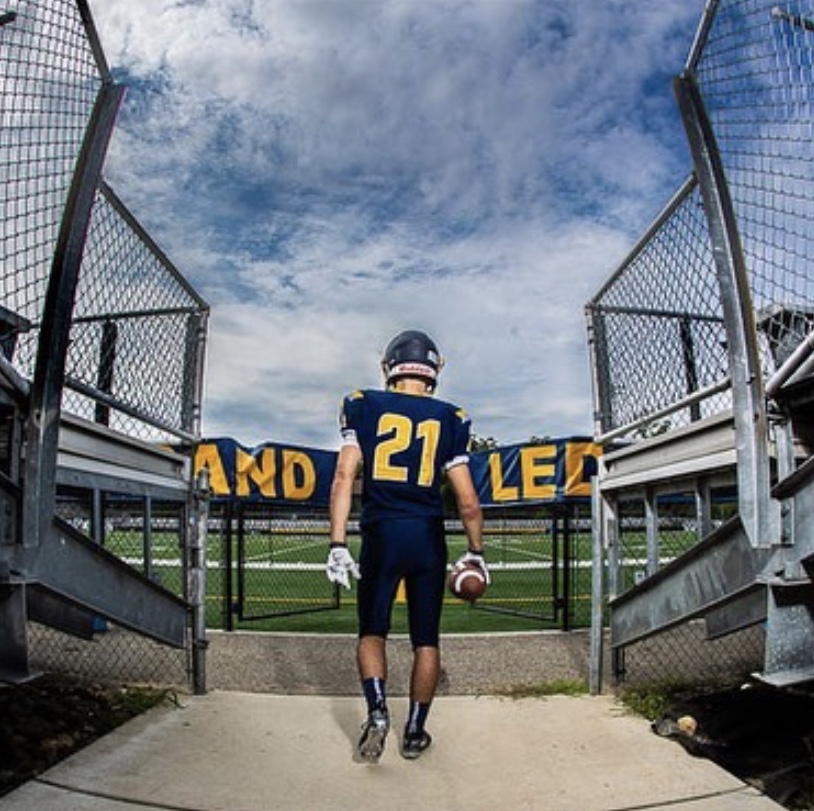 Photo by Marvin Hall/Courtesy Photo
My Summer as a Grand Ledge Varsity Football Player
Most people do not know what it is like, what it takes to be ready to play under the Friday night lights. They do not know the blood, sweat, and guts that go into being ready for the season. My senior season on the Grand Ledge Varsity Football team began with a heartbreak back in the winter of 2018. That was just the beginning of the frustration.
With former varsity football head coach Matt Bird finding a new job in Muskegon, the team was left in shambles, stuck with a program that was lacking the preparation it usually had. We had lifting, but no film, no emails, no meetings, nothing. I was terrified.
 Come January of this year, the team found out who our coach was: Joe Brya. I checked the team group chat that night to see if anyone knew who he was. No one did. I knew that no article on earth was going to tell me what I actually wanted to know about my new coach. I had no idea how big of a focus conditioning is for him or if he likes to compete at a high level. I also knew I would not find out until later into the season. We worked out with him in the weight room, but the contact was minimal. After a stressful winter, a hardworking summer dawned on my teammates and I. For a football player, contact with people outside the team is rare during the summer. The practices are long hours: wake up at seven in the morning, lift for an hour, go home to rest, come back later for another workout, and repeat. 
After a few weeks of training, the summer started flying by, and all of a sudden: BOOM!
Two-a-days. Anyone who is not a football fan still may know this term or have read an article on these "two-a-days." Two two hour practices with a half-hour break in-between; the most dreaded part of the summer for players.

One week, five hours a day of pure work. I showed up on the first day after camping for a week in the Upper Peninsula. I thought I was ready, I bet the other guys thought they were too. It was about 85-90 degrees on the turf, more than enough to bring any player to their knees. Over ten players on our team were puking after sprints the first day. They worked us into the ground crushing us like rocks, trying to turn us into diamonds. There are no words that can describe how much I sweat and how much water I drank this summer. I will always remember the feeling I get when I am gasping for air and look around to see my closest friends barely alive with me. One word will always come to mind: brotherhood.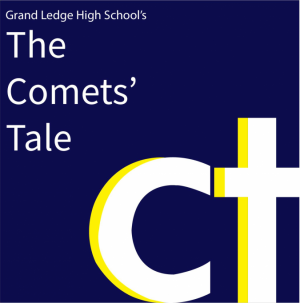 My Summer as a Grand Ledge Varsity Football Player