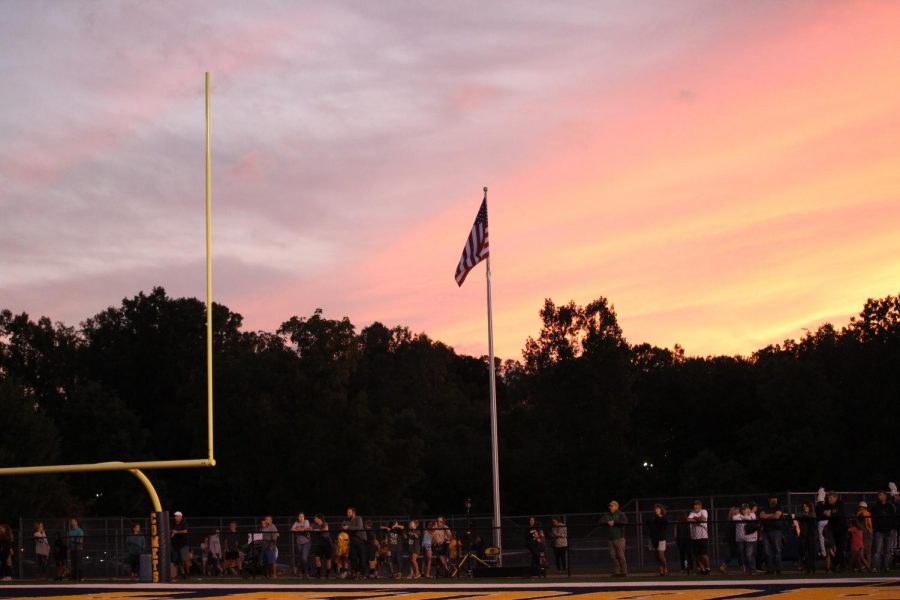 Photo by Hannah Perri
Flags Fly at Fallen Heroes Night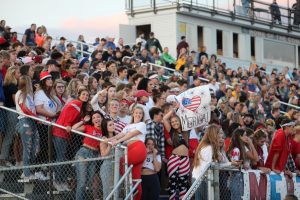 Students of all grades are dressed and ready to celebrate our fallen heroes. The Fallen Heroes game has always been a favorite amongst the community.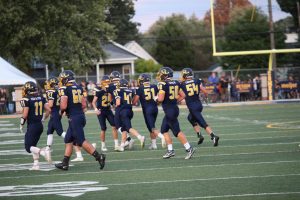 Each player represents someone's life that was lost fighting for this country. After the game, each player met with the family of the men they represented.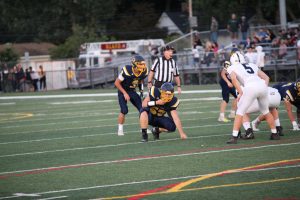 It is an honor to each of the players to have the opportunity to play in this game. Each one of them gave their absolute all during the game.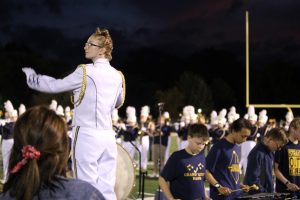 "It was a great moment to honor those who served for our country," Shelby Hoskins, one of Grand Ledge's drum majors, said. The band played during halftime, and although their performance was Disney-themed, they were honoring the fallen heroes. 
The crowd cheers on our beloved Comets as they play for their heroes. A lot of the people in the crowd had someone in their hearts and minds during the game.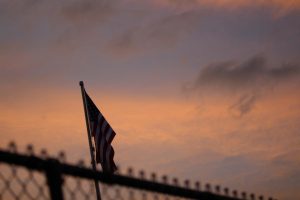 As the game ends and the crowd dies down, we all remember the importance of the brave heroes that fought for our freedom. Grand Ledge has carried on this tradition for years and will keep on supporting the families who have lost someone special.