EEE in Michigan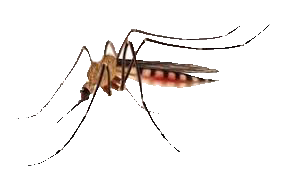 Kenny Alexander, Staff Writer
October 17, 2019
    Eastern Equine Encephalitis (Eastern as from the east, Equine as in horse, and Encephalitis, an inflammation of the brain) or EEE is a disease that is carried by mosquitoes. There is on average 7 cases of EEE in America citizens annually, typically limited to eastern Gulf states. But so far this year there have been 11 deaths, with five of the victims being from Michigan. Since the disease has a 33% mortality rate this marks a distinct increase in its presence, with it being at a decades high. So why has there been such an unprecedented amount of afflicted Americans? and more specifically Michigan residents?
    EEE is carried by three types of mosquitoes, the Aedes, Coquillettidia, and Culex variety. These typically prey on birds and small mammals but with many birds migration season starting they are searching for any source of food they can get. But that is not the only proposed corporate of the spike in reported cases.
In an interview for Scientific American, MSU professor of etymology Edward Walker linked the dramatic spike in reported instances to climate change. Typically mosquitoes that carry EEE are all but gone by August, with there being only one generation; but their are still measurable amounts of those mosquitoes in southern Michigan now in early fall. They are set to die off with the first frost, but this year may just be a grim view of the world post-climate change. One where mosquito-borne illness outbreaks happen in Michigan of all places.
    And while 11 deaths may seem quite insignificant this is still the worst outbreak of mosquito-borne disease in U.S. History. These diseases have been something americans have never had to worry about. All they are is a nuisance to us, but in other parts of the world, mosquitoes are viewed as vestiges of death. No other species are directly responsible for as many casualties as mosquitoes are. Every year mosquitoes claim the lives of over one million humans, but they do not do it alone. They do this with the deadly diseases they carry, like EEE. With the climate ever-changing, tropic mosquitoes like the Aedes will continue to expand into new territory and live for longer than they ever should have. This will lead to drastic measures being taken, like the aerial pesticide spraying of  557,00 acres of land, in fourteen different Michigan counties. So while there has been only 7 confirmed EEE deaths, this is likely but the beginning.