Soaking Up Memes
Spongebob rules social "meme-dia" in the 2010s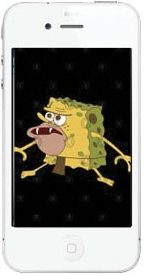 Samantha Gordon, News Editor
January 13, 2020
Facebook? Instagram? Twitter? All of these platforms have one major thing in common: memes. With the constant introduction of new technology came the ability to make all different types of digital entertainment. From Spongebob to deep-fried memes, mispronunciations to Kylie Jenner's lip challenge, there were many memes that defined the 2010's. 
    However, I think that by far the most influential and versatile meme was Spongebob. There were many, such as "no, this is Patrick", "aight, Imma head out", mocking Spongebob, and many more. Spongebob has helped memes of the past decade evolve and people express themselves.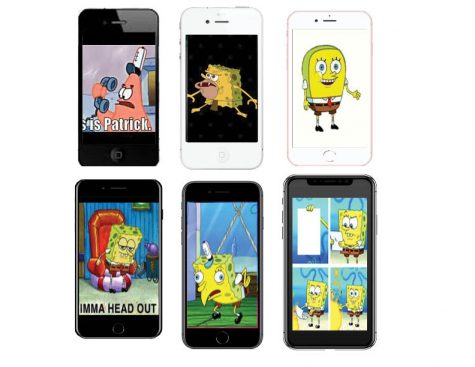 There were many good memes to choose from when deciding the Meme of the Decade, such as deep-fried memes, which are reposted and remade so frequently that the quality degrades which becomes a feature of the meme. There was also Drake posting as well, which is the template of Drake looking towards something that is more favorable than something else.
    However, with the speed that technology is advancing, memes, much like new phones, came and went as fast as they could be created. That is part of what makes Spongebob memes so different: no matter what was occurring, the templates could often be repurposed to fit almost any situation, and if it could not, there would be another episode that would lend to meme culture and a new meme would be created.
    I think that the best Spongebob meme was the mocking Spongebob because it could be used to make fun of anything that occurred during the decade regardless of appropriateness, like the 2016 Presidential election, several school or mass shootings such as Parkland, and even human rights movements like Black Lives Matter and LGBT+ Rights. 
    This decade became known for memes, and that was the main source of entertainment among many social platforms. Memes became a way for people to cope with events that happened, even with events that might not have been the most appropriate to make fun of, like the death of some influencers such as Juice Wrld and XXXTentacion, memes helped fans cope and improve human connection globally. While Spongebob wasn't always a participant, it certainly opened the door for many different types and templates of memes.