Back to School Update
Last March, students were dismissed on temporary leave because of COVID-19. Today, nearly a year later, there have still been no in-person classes for any grade level in the district. However, Michigan Governor Gretchen Whitmer is pushing for students to be back in person by March 1 as a realistic goal.
"Over the last 10 months, medical experts and epidemiologists have closely followed the data and have learned that schools can establish a low risk of transmission by ensuring that everyone wears a mask and adopting careful infection prevention protocols," Whitmer said to the Detroit Free Press in an article titled Gov. Whitmer wants kids back in classrooms by March 1. "As rapid testing access expands, we have even more tools to make schools safer for students, educators, and other staff."
Although the state has not yet released a definitive step by step plan, Whitmer has announced that the COVID-19 vaccine will be making the rounds among teachers and educational administrators.
"Containing the spread of this deadly disease was — and continues to be — job one, which is why we've supported the steps Gov. Whitmer and our state have taken to fight COVID-19," reads a statement put out by a collective of Michigan educators unions and school boards. "Combined with educators being up next for vaccination against the disease, it's time to work together to plan how to safely reopen schools."
However, complications with this plan include January being by far the worst month as far as COVID-19 to date, with over 79,000 deaths this month so far. This, in line with Indoor dining scheduled to reopen February 1, is a potentially concerning combination, but Whitmer remains confident.
"I strongly encourage districts to provide as much face-to-face learning as possible, and my administration will work closely with them to get it done," Whitmer said in the statement cited in a Detroit Free Press article.
With the ever-changing health landscape, the 2 months until March could bring either a reemergence from the Coronavirus and a path to recovery or a potential worse outbreak with heavy-hitting consequences – only time will tell.
About the Writer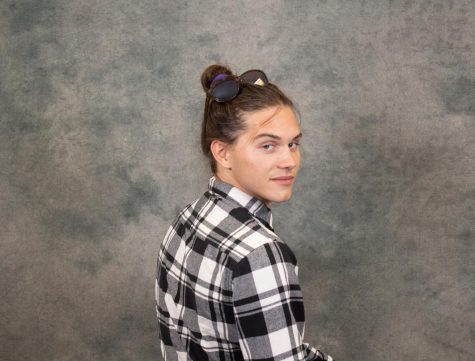 Harper McNamara, Opinion Writer
This is Harper's second year on staff. He is interested in climbing, making music, skating, reading, and film.  He is a staff-writer and opinion editor....