GLHS Going Back To School in 2021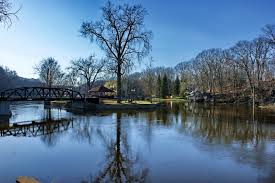 GLHS Going back to school year (2021)
We as all students have hoped to go back to school since last March. It feels like it has been forever for us students and families here at Grand Ledge since we have gone back in person to school on the regular. Here in this article I hope to inform you on lots of information from Dr. David B. Chapin himself on when and what's our plan to go back. 
To really introduce this topic I found out Grand Ledge currently has a "GL Safe Return Guide". "As noted in previous weeks, the GL Safe Return Guide remains valid as decisions are made to increase in-person learning opportunities for the GLPS student body in a safe and orderly manner.   And, to repeat a critical statement from the guide, "All indicators will be considered as decisions are made and will likely vary in value over time given the ever-changing context during this pandemic." (Chapin 21). The "Gl Safe Return Guide" basically talks about the facts in what we have to do as a community to safely go back to school. It also states that hoping to come the week of February 8th-15th we can successfully go back in person. Feel free to click on the link for more information on the bolded letters about the "GL Safe Return Guide". 
There are lots of statistics to be proven to the state government to also go back. "The District Website is updated with current data connected directly to the CORE INDICATORS.   As of January 16th, the Eaton County 7-day average for percent of positive tests is 8.0%, – trending DOWN from 11.6% a week ago.  The 7-day average for the number of new cases/million is 239 – trending DOWN from 272 a week ago (# adjusted to a "per million" people scale so that counties and regions can be compared), and the Eaton County risk level is "E." As noted, we will continue to track the CORE and SECONDARY INDICATORS very carefully and will notify all families next on January 27th with a determination that would impact the week of February 8-15.  (Chapin 21)." Looking at these numbers, they are great. If we continue on with only showing this amount of cases in our region and if they even continue to go down, kids apart of the Grand Ledge Community will finally get to go back. 
Now on the other side of the table, lots of families of the Grand Ledge community after a while thought that our school plan to go back was a lie and everything the community was trying to do to send us back was fake. They ended up feeling this way because of how long yet again it's been since us kids of the community have been back in school. IT'S BEEN SINCE MARCH! "Some are led to believe the guide is in place to prevent students from returning to in-person instruction. That is simply not true. The guide was designed to ensure we have a reasonable path forward to bring students into schools safely. And, I am hopeful, even optimistic, we will see that in Grand Ledge in the near term. In fact, the RED phase does allow some limited small group in-person support groups to meet.  We are tracking these small groups closely, thinking this will move us closer to larger-scale instruction in the YELLOW phase."(Chapin 21). As stated by Dr. Chapin again they are sincerely trying to get us kids back in school even if it's for the RED phase which is a way smaller in person struction type of learning before therefore after that moving back into the yellow phase which is the normal in person learning.  
If all Grand Ledge community members decide to continue to participate in following all CDC guidelines with the use of masks, hand sanitizer, and social distancing. Then therefore all Grand Ledge students will finally be able to attend back in person with all COVID numbers going down in hope come the week of February 8th through the 15th. 
About the Writer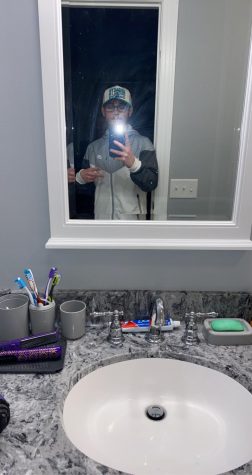 Lucas Moberg, Staff Writer
This is Lucas's First year of being on Newspaper. Lucas is a Junior at the Grand Ledge High school. He loves to play video games, hang out with friends,...