Texas Abortion Law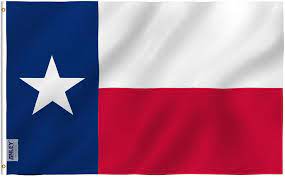 Abortion, one of the hottest, most talked about topics in modern politics, just got even hotter. A predominantly conservative Texas Legislature just passed a new abortion law, and it is one of its kind. The law bans abortions after the cardiac activity of the unborn baby is detected. That mark is usually about six weeks into a pregnancy, which makes this the most restrictive abortion law since they were completely banned. The law is also slyly created so that state prosecutors don't enforce the law, but rather private citizens. They can sue anyone who gets, aids in getting, or intends on aiding, an abortion for $10,000. 
     The United States Supreme Court voted not to block the law in a 5-4 vote where conservative Chief Justice G. Roberts also voted with three liberals that reside on the court. 
     The main argument against the bill is that a lot of women are unaware they are pregnant before the six-week mark. The first indicator of pregnancy is a missed period which happens after four weeks, but even then, some women have irregular cycles. At best, this gives these women two weeks to make a decision. 
    This isn't enough time to consider all the health risks that could come from carrying the baby full term. This crunched time frame can also force women into a position where they have to make a quick decision where they choose to abort, fearing the uncertainty. 
    Furthermore, this bill goes against the Roe v. Wade case that gives women the ability to choose whether to abort or not for up to twenty-five weeks. It is clearly unconstitutional and that will be the main argument in court. 
    Outcry can be heard from women all over the country who detest the law. They believe they have a right to do what they want with their own body. Having men vote for the health of other people, in this situation infers that they somehow know what is best for them, but that can't be the case. Abortions are case to case, whether having the baby can be fatal to the mom,  to cases of rape, everyone has their reasons. And that is no business of anyone, but the women and their doctors. 
So the question still remains, when will white men stop pretending they know more than women about their own bodies?