Guess Who's Bat? Bat Again.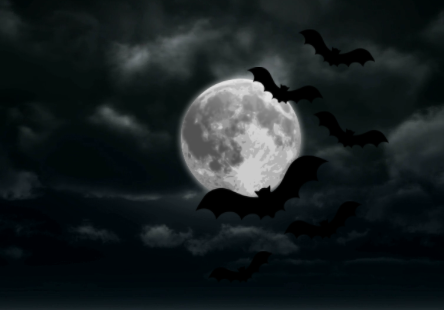 On March fourth, DC's Dark Knight is hitting theaters here, there, and everywhere. Batman's latest flick stars Robert Pattinson as Gotham's newest interpretation of the Dark Knight. The Batman's director, Matt Reeves, has publicized the film's separation from the rest of the DC extended universe, so watching the past movies isn't necessary.
 It's been ten years since a live action standalone Batman movie has been released, the last being The Dark Knight Rises. Nevertheless, during these ten years Batman has made several appearances including Batman vs. Superman (2016), Justice League (2017), Zack Snyder's Justice League (2021), and he even cameoed in Suicide Squad (2016). 
In all of these movies, Batman was played by American actor Ben Affleck. Recently, Affleck  decided to hang up the cowl and quit the role for this movie. His last appearance as the Dark Knight will be in the upcoming The Flash movie, but now a new star is ready to take the cowl. English actor, Robert Pattinson, takes the lead alongside Zoe Kravitz as Catwoman. 
Ben Affleck's decision to quit his role was due to his discontent with what he was doing. He publicly stated in an interview with Entertainment Weekly that he didn't have a good time filming Justice League. His close friend and fellow actor Matt Damon helped Affleck when he was struggling which helped him decide to quit.
Robert Pattinson expressed on Jimmy Kimmel Live his nervousness towards the comparisons to the past Batmans despite the praise he has received from many. Pattinson even did further research, observing the fighting manner of bats. This was inspired by Zoe Kravitz, who did this with larger cats.
"I don't really know much about it besides some stuff on the news," said Dennis Ledesma, a Sophomore at Grand Ledge High School. "I've been a huge DC fan so I know a lot [about Batman]… He had a lot of emotional trauma…and he does things to help people even though no one asks for it." As a fan of the franchise, Ledesma shares what he would like to see.
"I'm looking towards how the actor does playing his part, especially because this is one of the first actors for the live action movies…" stated Ledesma, "Seeing that this guy [Robert Pattinson] has to do better than the guy [Ben Affleck] that previously played The Batman."
In the movie, Batman is faced with the challenge of stopping The Riddler, a killer who leaves riddles behind each time he claims a new victim. As "The World's Greatest Detective,"  Batman embarks on a hunt to stop this killer and bring justice and light to the corrupt city of Gotham. 
As seen in the trailer, Batman doesn't fly solo on this journey. He begins working with Catwoman after finding out she has some connection to what is happening, along with Police officer James Gordon.  It is mentioned by him that they have worked together for two years so this partnership isn't new.
"I definitely think he was the best Batman I've seen," stated Brynn Wilson, Senior at GLHS. "He hasn't mastered Bruce Wayne…being the rich guy, but he definitely is a really good Batman." Aside from that, Wilson still loves Batman and has loved Batman for a while now." I thought Batman was pretty weird before I even watched any [of the movies]… but when I saw Chritian Bale I was like woah!" 
Above all else, the announcement of The Batman's release sparked both admiration and criticism. Whatever impressions it made, it was a gritty, suspenseful, riddle-filled excursion. 
 The Batman is now playing in theaters everywhere, and will be available on the streaming service HBO Max this summer.