Gaylord tornado kills 2, injures 44.
 On Friday May 20th, 2022, a tornado touched down in Gaylord, Michigan. The tornado killed 2 people and injured 44 more. It first touched down west of Gaylord and made its way in a northeast direction towards town. The tornado hit the north side of the city demolishing Nottingham Mobile Home Park and many businesses and homes. The two confirmed deaths came from the mobile home park. Mobile homes are extra dangerous in extreme weather, specifically high winds or tornados. It is advised by the National Weather Service that during a tornado warning that anyone living in a mobile home leave and seek better shelter. 
  Tornadoes are classified on a scale called Enhanced Fujita (EF) scale. The scale is based on the damage done by a tornado from 0 to 5. The tornado in Gaylord was given a rating of EF3, which is incredibly rare, especially for the northern part of Michigan. The damage was so severe that Governor Whitmer has declared a State of Emergency for Ostego county.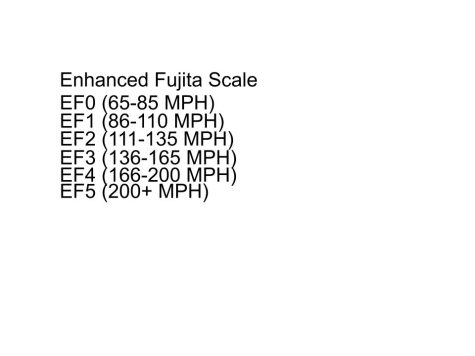 Power has already been restored to 99% of people in Ostego county. Power being the first step, next are the livelihoods of all the people affected. Governor Whitmer promised "We are making available all state resources in cooperation with local response and recovery efforts." The Governor also shared her support for Gaylord saying "My heart goes out to the families and small businesses impacted by the tornado and severe weather in Gaylord. To the entire Gaylord community — Michigan is with you. We will do what it takes to rebuild."
    If you are interested in helping support the Gaylord Community, the link to donate is below.