Mamma Mia! Here were go again with another fall musical
  Mamma Mia, here we go again with another Grand Ledge High School fall musical! This year's first fall musical will be Mamma Mia! The show will be hitting the auditorium stage on November 11th through the 13th.
  Mamma Mia! follows the main character Sophie, who wants to find out who her father is before getting married. She sends a letter to three possible men who could be her father after finding her mother's journal. Sophie's mother, Donna, runs a hotel on her own and has trouble keeping up with the hard work that comes with it. 
  When it comes to making musicals come to life, a lot of people are involved to make them as entertaining as they can be. Not only are the actors important for making a show run well, but dancers, tech crew, costume designers, makeup artists, and more play a part in making the show a success. Every role makes an impact.
  Senior dancer, Nicole Jolley, shares her favorite scene in the musical.
"I really enjoy Under Attack, which is the first scene in Act Two, when Sophie has a nightmare. Sky is dressed in a wedding dress and it is super fun," Jolley says.
  Jolley also shares her enthusiasm for others to join and why she joined as well.
"I've been in two musicals, this is now my third. I auditioned because I wanted to try something new and all my friends were a part of the musical family," Jolly explained. "The musical family truly is such a unique and special experience. The bonds you make with people and memories during long rehearsal days really stand out in my high school experience."
  One of many important roles is working in tech. Anna Padilla, a Senior and the stage right manager, shares her experience working in tech.
"I basically just manage everything that goes on backstage on the right side and keep things in order. I'm mainly in charge of the set changes and rigging cues," Padilla shared. "Tech is hard work, but I've made so many friends and learned so many valuable things. It's a very unique experience you won't get anywhere else."
 Padilla shares more about the role of a stage manager
"Set changes are so much harder than I expected them to be," Padilla emphasized. "The pieces are often very heavy, and you have to really carefully plan how you'll move the piece in order to get it in the right spot in time without hurting someone or breaking things, all while in the dark… I don't think other people realize just how much goes into tech crew work. From hanging curtains, organizing cables and wires, putting together the sets, programming the sound and light boards, it's a lot."
  The director for many GLHS musicals is Tracy Clark. She is in charge of choosing the show, casting, and making the whole show run smoothly. Mrs. Clark shares how she chooses new shows each year.
"We[I] choose it based on what our audience will enjoy and we based on if we have students that can fill the roles," Mrs. Clark explained. "I need to make sure we have people in our school that have the ability to be able to fill in those roles. So having a certain set of dancing skills or have the right voice range to fill the roles [dictates what musical is chosen]."
 Mrs. Clark also shared the joy of this year's show. 
"We were sold out by November 2nd which is pretty exciting," Mrs. Clark stated. "The kids are working super hard. It's a super fun show. I think it's going to be really good."
  Many may see the show as a final product, but not everyone sees what goes on behind the scenes. Mamma Mia! took a lot of work from many of the students involved and also other adults who volunteered.
"The musical family is truly such a unique and special experience. The bonds you make with people and memories during long rehearsal days really stand out in my high school experience," said Jolley.
Leave a Comment
About the Contributors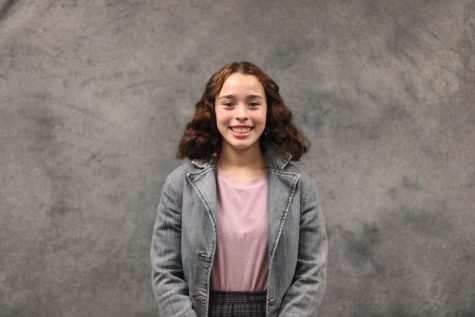 Mayra Cruz Santiago, Section Editor/ Podcast Host
Hello! my name is Mayra Cruz Santiago, and I'm 17 years old and a Senior at Grand Ledge Highschool. I am the editor for Entertainment and Opinions. I am...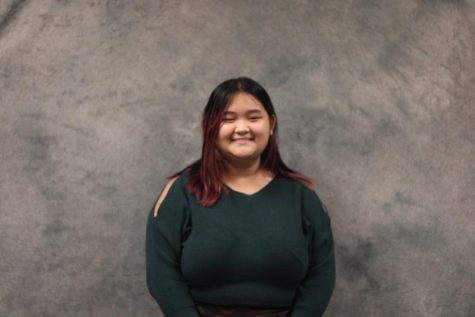 Kayla Ly
Hi! I'm Kayla and this is my first year as a staff writer for the newspaper. I started going to Grand Ledge in 6th grade and now I am a junior in high...