The Grand Ledge Marching Band hosted their 35th exhibition on Oct. 4th. While this exhibition wasn't scored, it was a chance for smaller marching bands from the area to perform in an exhibition. For some of these bands, it is their only exhibition of the whole year.
"I think our exhibition is important because we give the opportunity for smaller bands to showcase what they've been working on where they otherwise couldn't," Senior Clarinet, Connor Johnson said.
  The GLMB's theme this year was The Metamorphosis of a Clown. It tells the story of three clowns, Happy, Sad and Evil clown. The clowns' stories are each told by a song and the last is a battle between them.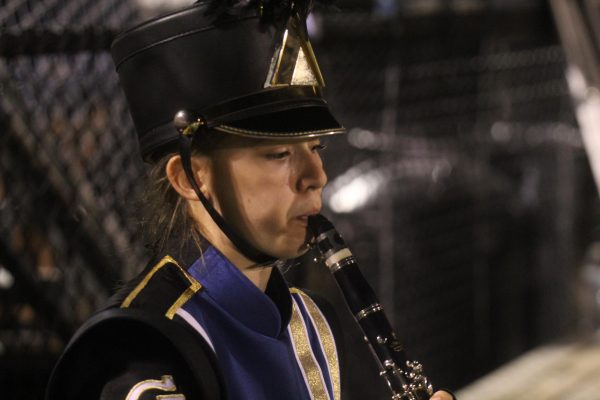 "I never really thought I would do a show about clowns," GLMB director, Mr. Szczerowski said. "We originally based our program off two songs that we really liked which were 'send in the clowns' and 'symphonic metamorphosis'."
  The band has recently moved to the Michigan Competing Band Association (MCBA) which is a higher division. The Comets had a very successful season last year going undefeated in their competitions and setting new records with a score of 98.7. The GLMB is hoping to have a  successful end to the season. "We have been pushing ourselves at rehearsal and if we continue to I think we could accomplish a lot," Senior Trombone, Aditi Kamath stated.