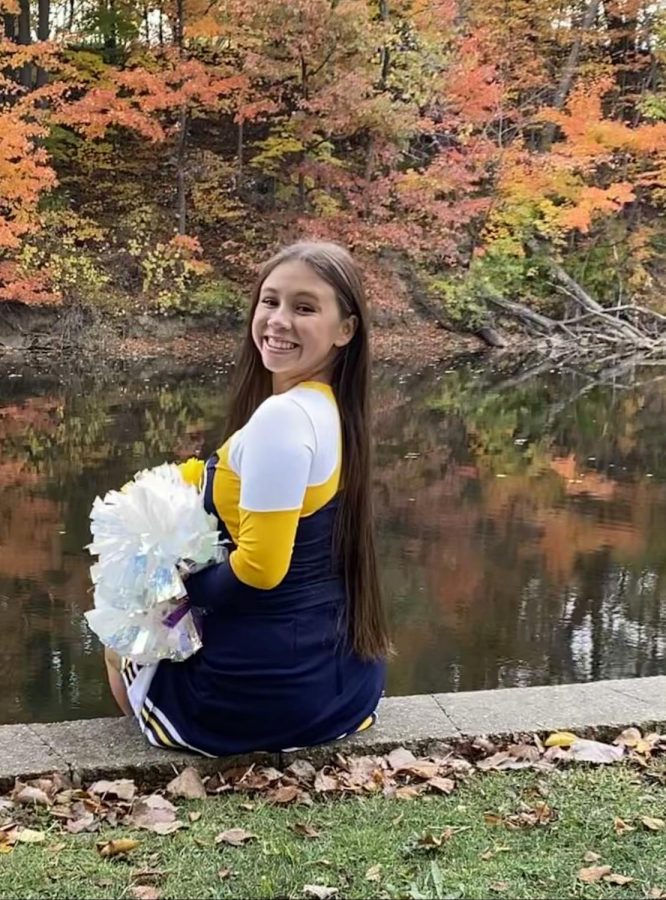 About Brooklynn Bennett,
Brooke is 16 and moved from Mount Pleasant to Grand Ledge when she was in 4th grade.  She has been going to Grand Ledge since 5th grade, and is currently a junior in high school. She has three sisters and two brothers and is the oldest. She also has a single mother and her name is Victoria.  Her siblings are Jersie (14), Rayleigh (13), Mikell (9) David (9), and Sondra (5).  In her free time she likes to game, sew, and do arts, and crafts such as painting and drawing. 
She also is on the Grand Ledge Varsity Pompon team and has been doing Pom since 5th grade. 
https://www.youtube.com/watch?v=NPtsC3iLALg
Brooke, as the oldest in her family, tries to help out as much as she can around the house with her mom and her sibling's schoolwork.  Her mother says she's very hardworking, loving, and smart.  We asked her what a normal day in life consists of for her and she said "I normally wake up around 7:30-7:45 to get ready for school and get my siblings up.  After that, I will do any homework I may have before class starts and then start class.  Throughout the day, I will help my siblings with any schoolwork or homework they need.  After school, I will either go to work or pom depending on the day.  When I arrive home, I also do any homework that needs to be finalized". As you can see her day is very busy and eventful and she likes being kept busy all the time because she doesn't like having anything to do.  We also asked her what Pompon means to her and here is her response.  " Pom is more than a sport to me.  It created a family of people that I will always remember and created bonds that cannot be forgotten, and a coach that has changed my entire life since I started". Brooke is fully committed to Pompon and wants to continue doing it in college.  The last question we asked Brooke was who is her biggest inspiration.  She said " my mom is my biggest inspiration.  She is a single mother and has been for more than half of my life and she is so hardworking and determined to give us a life that she couldn't have as a child.  She's always doing the most for me and my siblings and has been the best mother I could've ever asked for". Brooke is all about her family, work, and of course, her boyfriend who she tries to make as much time for in her busy life.  
Brooke Bennett, Grand Ledge Community Writer
Oct 29, 2020

Harder Classes, Harder Transitions

(Story)

Oct 29, 2020