An Amazingly Difficult Character Crusade
Smash Bros Ultimate Review
Hang on for a minute...we're trying to find some more stories you might like.
   While the Xbox One and Playstation 4 are still some of the top gaming consoles, there has been a big hype over the Nintendo Switch near Christmas time for one main reason: Super Smash Bros Ultimate.
   The newest Smash held onto its popularity before it was even released. In the months before it came out, the creators had multiple reveals of the characters that would be in the game. The one that caused some of the most controversy was the release of Piranha Plant on Nov. 1. This was not necessarily because users did not want the player, but because of a different character that never made the cut. Waluigi was not added as a player, but a side character plant from Mario was. Nevertheless, Nintendo definitely made the wait for the game interesting with their multiple reveals.
   The new edition of Smash is by far the best in the series. My personal favorite part of the game is the new Spirit mode. Spirit mode starts with an intense story that includes all 70 characters of Smash, explaining why they are "possessed" and why Kirby, the adorable pink circle, is the lone survivor. Here, players can brawl against spirits controlled by the "possessed" version of Smash characters, and eventually unlock characters other than Kirby. These players can then be used to continue unlocking spirits and saving their other fellow characters. Spirits are extremely useful when continuing on through the story to find more characters. They give fighters new abilities that help them progress and beat the increasingly difficult stages and bosses.
   Besides the fact that every Smash character from every other previous game was in Ultimate, and the new Spirit version, Smash stayed true to itself. The normal game play mode is as amazing as ever, but with a great twist. Characters must also be unlocked in this version too. In the normal Smash mode, players start with eight characters: Mario, Donkey Kong, Link, Samus, Yoshi, Kirby, Fox, and Pikachu. Then, after roughly ten minutes of game time is commenced, players will hear, "A new foe has appeared! Challenger approaching." The player must then be ready for their upcoming contender after that, as they will only have one chance (until the next new foe appears). If they do not defeat their foe, the character will not be unlocked, and the player must wait for their next opportunity.
   While having to unlock characters can be quite frustrating, I think it adds to the new Smash's appeal. It gives gamers something to work towards, besides of course winning brawls. Without it, Smash mode would become tedious and boring.
   Super Smash Bros Ultimate created a frustrating game. Having so many characters and spirits to unlock takes many painstaking hours, and that is exactly why I love it. What is the point of a video game, or anything good in life really, if no effort is needed to succeed?
About the Writer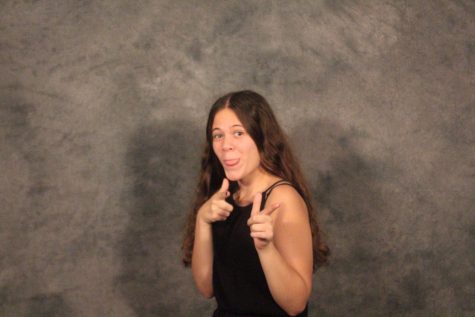 Hannah Rose, Editor-in-Chief
Contact Me: [email protected]

Hannah Rose is a senior at GLHS. This is her third year on The Comets' Tale staff. She enjoys writing news and opinion...