New Year's Resolutions
Hang on for a minute...we're trying to find some more stories you might like.
   2018 has drifted away, leaving many with regrets and looking back at chances that they never took. But have no fear! 2019 is on the horizon, giving people redemption for past failures. It is no secret that the turn of another calendar year gives many the motivation to accomplish new feats. Whether it is losing weight, trying to get above a 50 percent in Junior/Senior survival skills, or just trying to be a better human being, the beginning of a new year sparks change for the better. However, it is also no secret that only a minute percentage of New Year's Resolution participants actually accomplish their goals. With hard work and dedication, hopefully these GLHS students can keep up with their goals for 2019.
"I want to enhance my drip this year" -Vito Cincinelli 12th Grade
"Be more optimistic" -Eli Hipp 12th Grade
"Destroy everyone at Calculus" -Kyle Deichmann 11th Grade
"Be a better man" -Mason Moberg 12th Grade
"I'd like to give more time to focus on myself" -Grace Carey 11th Grade
"Be positive and get a job" -Sydney Dumond 10th Grade
"To work out more" -Mitchell Carlson 9th Grade
"To get money" -Camden Schuchaskie 10th Grade
"To drink more water" -Becca Bovee 11th Grade
"Eat less cereal" -Brad King 12th Grade
"To work out more" -Cam Roberts 11th Grade
About the Writer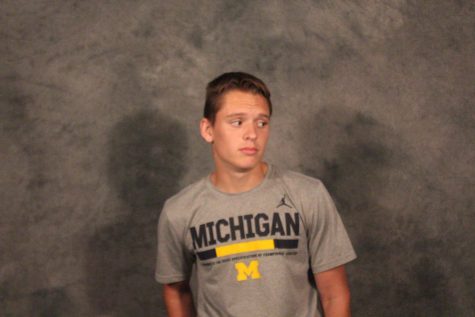 Austin McCartney, Staff Writer
Contact Me: [email protected]

This is Austin's first year on staff. Other than writing for The Comets' Tale, he enjoys playing various sports, such...