Lion King Jr. Comes to Grand Ledge
Hang on for a minute...we're trying to find some more stories you might like.
   From Mar. 21-24, 2019, Grand Ledge High School will be performing an adaptation of the famous broadway musical The Lion King Jr., based off of the iconic Disney movie of the same name. GLHS will be combining with Hayes Middle School for the first time ever to put on this production.
  For the musical, a majority of the actors who were present for the high school's production of Newsies (a musical based upon the Newsboy Strike of 1899) are returning to take up roles for The Lion King Jr.
   "In this musical, I'll be playing the role of Scar for the Blue Cast," JJ Sanchez said.
   Lion King Jr. will be Sanchez's second musical, with his first experience being his role in Newsies in the fall.
   "When I first started, it was kinda intimidating because there were so many people who had way more experience than I did," Sanchez said. "That said though, I'm really glad I did it, and now I'm really looking to the musical in a few weeks."
   One of the experienced actors coming back is Junior Travis Hunt.
   "I am going to be Simba in the Gold Cast, and I will be sharing the role with Cameron Palmer, who is Simba in the Blue Cast," Hunt said.
    "I've been in SHREK the Musical, You're a Good Man, Charlie Brown, Peter Pan, Newsies, and now The Lion King Jr." Hunt said.
   The Lion King Jr. will be performed in the high school's auditorium at 2:00 P.M. from March 23-24, and at 7:30 from March 21-24. For more information about the musical, as well as a place to purchase tickets for the musical, check out the Grand Ledge musicals' website at www.glmusicals.net.
   Additionally, any Seniors involved in The Lion King Jr. will be interviewed in a special podcast detailing their experiences with Grand Ledge musicals, as well as any future plans they have after graduation, that will be available on the school newspaper's website at  https://glcometstale.com.
About the Writer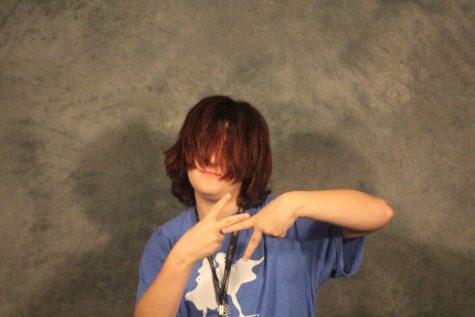 Robert Miller, Online Editor/Broadcast Editor
Contact Me: [email protected]

Robert Miller is a Sophomore at Grand Ledge High School. He is currently doing his second year in Newspaper for the...