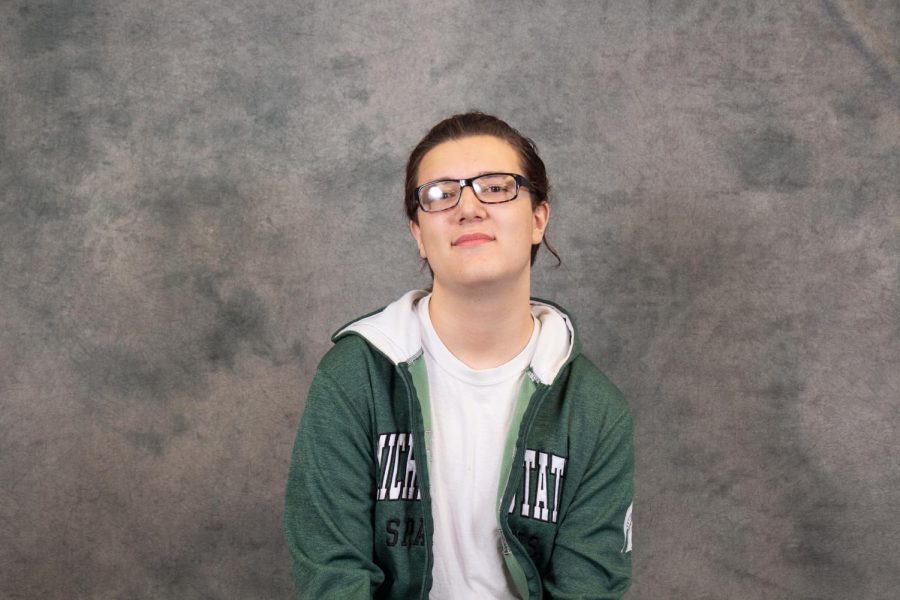 Had he been asked four years ago, Robert Miller would have scoffed at the idea of being in a newspaper. Ever since elementary school, he had been struggling with being able to produce any kind of written work.
"One of my first writing memories was back in 4th grade. I tried to enter a writing competition for kids my age, and my submission came in dead last."
After that crushing failure, Rob proceeded to do awful in nearly every writing assignment he was assigned throughout his elementary and middle school career.
"I distinctly remember that throughout middle school, I got an A on exactly one writing assignment my entire time there," Miller said. "There was at least a three year stretch where I considered myself lucky if I got a B-."
All of that changed, however, when he enrolled in Everett High School's newspaper class in his freshman year.
"Freshman year was when I finally figured out how to write correctly, but I really have my first newspaper teacher to thank for that," Miller said. "He was always supportive of my writing, and encouraged me to get creative, both with my article topics and how I presented them."
After a successful first year, Miller then proceeded to move to Grand Ledge High School and join the Comets' Tale Newspaper as Online editor. Through sophomore and Junior year, Miller's journalism career really started to take off.
"By the end of junior year, I had become a two-time national award winning journalist through the Student News Organization," Miller said. "On top of that, I have also been a two-time recipient of the Knight Center for Environmental Journalism scholarship, which helped me pay for additional instruction in enhancing newspapers."
Now that his senior year has arrived, Robert is ready to lead the Comets' Tale Newspaper as co editor-in-chief along with Olivia Vanderlaan.
Robert Miller, Editor-in-Chief
Oct 29, 2020

Harder Classes, Harder Transitions

(Story)

Nov 01, 2019
Oct 17, 2019

"Ad Astra" Reaches for the Stars

(Story)

May 22, 2019

Dumbo: the Live-action no one asked for

(Story)

Mar 21, 2019

Lion King Jr. Comes to Grand Ledge

(Story)

Feb 28, 2019

Student Snow Day Stress

(Story)

Feb 14, 2019

New York Times Finalists

(Story)

Feb 02, 2019

Wreck It Ralph 2: Ralph Wrecks My Evening

(Story)

Dec 20, 2018

Best Holiday Movies

(Story)

Nov 30, 2018

Newsies Seize the Day

(Story)

Nov 12, 2018

Newsies Stop The World

(Story)

Nov 07, 2018

Tom Sowle Elected Mayor

(Story)

Oct 02, 2018

Netflix Promo Videos Controversy

(Story)