"Maleficent" Makes for a Magical Evening
"Maleficent: Mistress of Evil" Review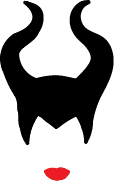 Disney has been known for its beautiful recreations of classic fairy tales. From "Snow White" to "Aladdin," Disney has recently remade numerous movies in this genre. However, within the past few years, Disney has  branched out into retellings of those same stories in a different light. In 2014, Disney released a live-action retelling of the age old tale, "Sleeping Beauty." But instead of the same story told over again, this time the audience sees this classic story from the villain's perspective. "Maleficent" was a hit and Disney returned to her world as they continued the story in "Maleficent: Mistress of Evil." 
    Living up to its sister movie, "Maleficent: Mistress of Evil" is a phenomenal continuation to the story. With incredible cinematography and a twisting and turning plot, this movie keeps the audience on the edge of their seats. The movie starts with a dark scene of humans traveling into the Moors, the kingdom of magical creatures, and trapping them. Later in the movie, this is explained, but I appreciated the suspense of not quite knowing what was happening at the beginning. Continuing on, the audience sees their beloved characters from "Maleficent" as they get ready for a special event. Prince Phillip asks Aurora to marry him, she says yes. This jumpstarts a series of conflicts, ultimately ending in a war between humans and magical creatures.
    As the movie progressed, I sat awestruck, once again, at the costumes and CGI. The costumes compliment each character. From complex and intricate to simple and delicate, the costumes help bring the characters to life. The colors are bold and bright, and catch the audience's eye with each new one. Aurora wore simple yet colorful dresses that helped represent her life in the Moors and complimented her character perfectly. On the other hand, Maleficent's costumes were dark and complicated suiting her troubled past. The fantasy characters look as though they are real and seamlessly fit in with the real actors. The director and crew clearly put a lot of effort into bringing this story to life.
    There was never a dull moment in "Maleficent: Mistress of Evil," which I think made for a very enjoyable experience. I do not like when a movie is very predictable, "Maleficent: Mistress of Evil" is anything but that. The plot was constantly being developed and changed over the course of the movie. While few and far between, their were some moments in the film that I did not enjoy. All had one thing in common, they caused questions for the audience that went unanswered.
    Overall, I had no complaints after watching "Maleficent: Mistress of Evil." It was a wonderful sequel and is definitely worth going to see. From a love story for the romantics to action for the thrill lovers, it has something for all. I would highly recommend, especially for those who enjoyed the first movie, going to see "Maleficent: Mistress of Evil."
About the Contributor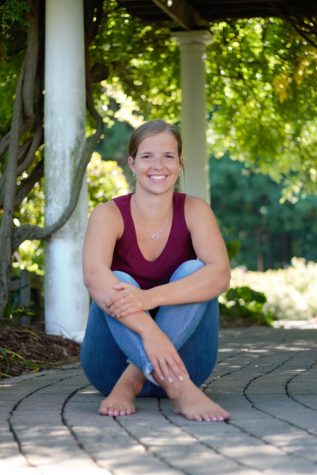 Olivia Vanderlaan, Editor-in-Chief
Contact me at: [email protected]

"Being in the pool hasn't always been a part of my life. When I was younger, I used to cry when I had to go...