Weezer's "OK Human" isn't just OK, it's Great
"Weezer" is something of a conundrum in the music industry.  Since the band dropped two seminal alternative rock records back in the mid 90s ("Blue" self-titled in '94 and "Pinkerton" in '96) the band has, essentially, gone on a spiral that has kept them from dropping another masterpiece (or something GOOD). Their music is not objectively terrible, but it could be instrumentally, thematically, and sonically better than their pop eccentric tracks on the radio (think of "Beverly Hills", which just sounds like a cheaper, less enthralled "hip" version of "We Will Rock You" by Queen). 
However, the band had a decent back-to-form sound come the mid 2010s. Their 2014 record "Everything Will Be Alright in the End" featured a heavy amount of guitar and songwriting that was not mindlessly written (i.e. Raditude, "Can't Stop Partying"). Also, it was their most critically acclaimed album in years, following it up with their 2016 self-titled "White Album," an ode to California surf-rock and The Beach Boys. This record was also very popular, serving as their third best in my ultimate opinion. With "OK Human," the band seemed to combine these two successes into a piano driven and orchestrated symphony, and it works fantastically.
First off, the record's title is certainly an ode to alternative rock band Radiohead's 1997 masterpiece "OK Computer"' that has similar ideas and dialogues to "OK Human," but addresses them from a computer's perspective. This time around, Weezer decided to update this idea on the obsession with screens, but mainly from the time in quarantine. 
"It's really trying to capture the anxieties of my everyday existence," says frontman Rivers Cuomo in an interview with The Los Angeles Times. 
]While this record may not stem from complete and utter loneliness as their emo classic "Pinkerton," a few of its songs do reflect this isolation in quarantine. "Playing my Piano" has a line that literally says "I should get back to these Zoom interviews," so saying that this line will age greatly or not will definitely take awhile, but this track is certainly one of the best on the record. "All My Favorite Songs" was the first single to drop and there is an obvious reason why: it is the best track on the entire album. The chorus is insanely catchy ("All my favorite songs are slow and sad, all my favorite people make me mad") with the 38-piece orchestration in full effect. It was clear from the get go that Weezer had a little something up their sleeve, a new sound much different from their electric guitar power pop.
"Aloo Gobi" and "Grapes of Wrath" bring back Weezer's nerd rock persona, dropping several pop culture references and weaving them into the songwriting magnificently. "Grapes of Wrath" is a huge example of this, with references to "Moby Dick," "Grapes of Wrath,"  "1984" (coincidentally chosen titles?) and a shout out to Audible. Again, these choruses are super catchy and playful, not missing any beats at all. "Numbers" uses the orchestra to the full extent, as well as calling out the Fibonacci sequence towards the end of the song. Insane! "Bird With a Broken Wing" seems to be the power ballad of the record, featuring the deepest and most personal songwriting Cuomo has featured in years. "Here Comes the Rain" is one of the more upbeat songs and has a fantastic piano to back it up.
"Screens" is the guilty pleasure of the album for me, as it sounds like a definite radio hit with some questionably cringy lyrics. However, the drums and strings save the song for me, and it definitely does not ruin the record. "Mirror Image" presents some lo-fi home recording towards the end of the song which was done masterfully, but was not featured anywhere else. I understand its usage, but I wish it was utilized more throughout the tracks to strike that quarantine feeling. 
It seems that Weezer is back on track with their music and is definitely headed in the right direction. Cuomo's songwriting is fantastic and is coupled fantastically with the orchestra. Whether this record will only stay in its time of Zoom interviews and weirdly fascinating documentaries or come back as a masterful relic of the time in quarantine, time will tell. The band has another record dropping later this year titled "Van Weezer," a throwback to 80s hair metal and dad rock. The album was supposed to coincide with a 2000s band tour featuring "Green Day" and "Fall Out Boy," but due to the virus they were both postponed until summer 2021. While Weezer's new sound is a definite departure, the band sticks to its pop rock roots and released one of their best concept albums ever (which is not saying much compared to their entire discography, but whatever).
Sources:
https://www.latimes.com/entertainment-arts/music/story/2021-01-26/weezer-rivers-cuomo-ok-human
Website:
Music Video:
About the Writer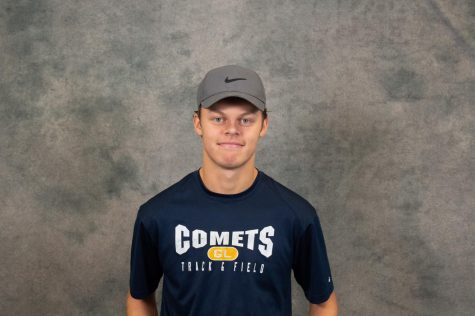 Drew Cornman, Production/Student Life Editor
Contact at [email protected]*

Drew Cornman is interested in an assortment of… things. Primarily, he is interested in writing, a profession he hopes...