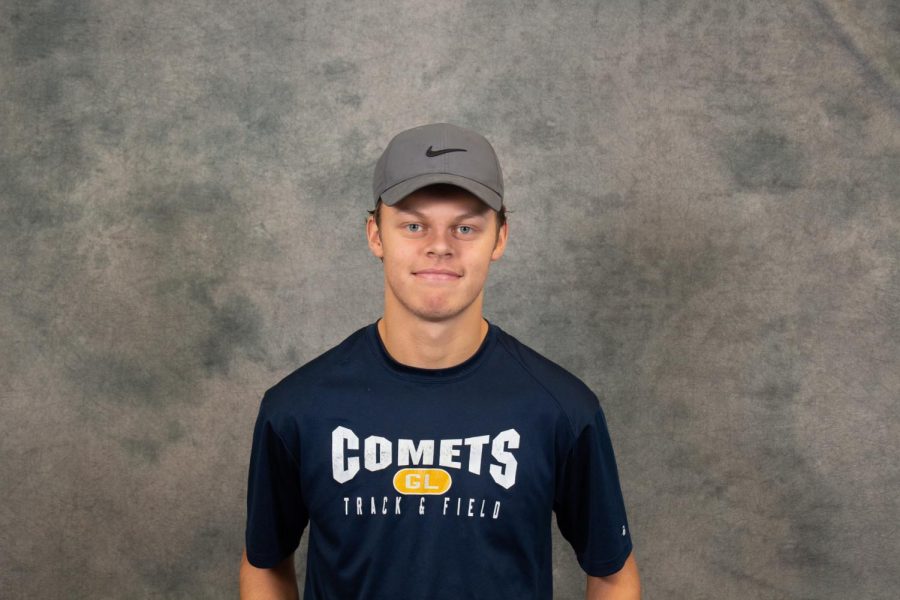 Contact at
[email protected]
*
Drew Cornman is interested in an assortment of… things. Primarily, he is interested in writing, a profession he hopes to go into after college. In general, he is a fan of sports, while occasionally running from time to time. A student at Grand Ledge High School, Drew is a seemingly average 17 year old student. He earns good grades and is a part of the school track team. At Grand Ledge, he was able to meet a lot of people, some who have come to shape who he truly is.
"Being a pretty shy kid at Grand Ledge when I was younger was tough when it came to finding friends," Drew said. "Luckily, as it is such a huge district, I was able to find some who shared my passion for movies, video games, and sports, so I would say it has worked out pretty well since then."
Growing up in Grand Ledge, Drew was involved in a few sports, but one in particular caught his eye early on. Running (for the track team) became the sport that he stuck with.
"I played football from junior high through sophomore year, but I joined the track team my freshman year and I enjoyed that a lot more." Drew remarked. "Meeting new coaches and people really set my perspective on which sport I wanted to do, so I decided to just run my junior year, but that did not happen, so I am greatly looking forward to this coming year."
Drew's father has been very impactful in his life. From influencing his taste in movies to motivating him for track, he has been a very influential figure and role model to Drew.
"My dad played football and ran track in college, so him and I, obviously, do very similar things," Drew laughed. "No seriously, though, he has become a shoulder to lean on for sure and while he irritates me a lot, I still learn about new things from him and I am very fortunate to call him my dad.
So far, Drew's senior year has been met with the college application process. Specifically, declaring a major. As said before, Drew has become keenly interested in film, but has been gravitating towards writing, mainly English.
"Writing has been the one subject, in my opinion, that I have consistently done well in school. Michigan State and Grand Valley State offer great programs for English, so going there will definitely help further my skills in writing for a publication."
After watching The Shining on a fateful Halloween evening, Drew quickly became obsessed with the MEANING behind the movie. Sitting on his couch, buttered popcorn in his hands, he sat frozen and puzzled at what he just witnessed. Drew quickly found out a deeper meaning behind these films, as well as how they are structured. What did that last shot mean? What was the point of zooming in so incredibly close to that photograph? These thoughts still ponder around in Drew's head to this day, bouncing from one theory to the next.
"Yeah, I have never been able to figure out what that ending means. My friend and I just stared blankly at the screen like what-the-heck-is-this, but that's what film is, though."
Drew still has a long way to go for the rest of his senior year. While he may be fixed on his studies (for now) he wants to get that degree and write right away.
Drew Cornman, Entertainment Editor
Nov 26, 2020

A Covid-19 Black Friday

(Story)

Nov 03, 2020

Demi Lovato's Commander In Chief is an anthem for the election

(Story)

Oct 29, 2020
Nov 04, 2019

Spider-Man Swings out of the MCU

(Story)

Oct 25, 2019

Local Tennis Player Swings for States

(Story)

Oct 15, 2019

Schuchaskie Kicks it Into High Gear

(Story)

Sep 03, 2019

The Rise and Fall (and Rise) of Minecraft

(Story)