Demi Lovato's "Commander In Chief" is an Anthem for the Election
Lovato's new single aims towards a new America.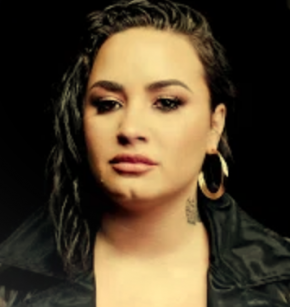 It is no secret that 2020 has been a terrible year for just about everyone. A global pandemic is still raging on, racial tensions have risen ever since George Floyd's murder in June, the country has one of the biggest political divides it's ever had, and our President has made decisions of the likes this nation has never seen. These issues have inspired several voices to speak out for change, and Demi Lovato is one of them. The song, Commander In Chief, written collaboratively by Julia Michaels, Justin Tranter, Finneas and Eren Cannata, and Demi Lovato, highlights the biggest issues America currently faces, and the actions the President has taken in regards to them.
The lyrics evoke powerful and painful pictures of the struggle and strife that Americans face. The song tells of the lives lost, naming the president's apparent preoccupation with his own interests as the source. "'Cause there are people worse off that have suffered enough. Haven't they suffered enough? But you can't get enough of shutting down systems for personal gain." Lovato sings that she wouldn't be able to live with herself if she were in his shoes. It's a very powerful statement, putting the listener in that position too.
One of the most important and impactful statements that Lovato makes is the lyric, "How does it feel to still be able to breathe?", referring directly to the murder of George Floyd. It provides this example of the contrast between the life of the president and the lives of most people. This line reasonably implies that such a privileged person as the president would never be faced with the same horrible scenario. Lovato reasons that the president is so far above the people, and that's the problem; It's hard for him to see through the eyes of a citizen.
The song also takes up a hopeful tone, saying that America will fight for the justice it deserves, despite having a leader who will not. It provides a hopeful message among the rather depressing material, a message that change won't be stopped, and that soon, we'll stand on our own two feet again as a nation united.
Additionally, the music video adds another layer, showing people of different races, sexualities, and conditions, singing the song. People who have historically been repressed and treated unfairly, singing for change. It's a very bold image, and it's one that should not be ignored. Demi Lovato beautifully encompasses the issues and the need for change in our diverse nation in only a few short verses, and to have such a popular artist release such a powerful song makes a big statement: Change needs to happen, and it starts with those who have the power to do it.
Demi Lovato- Commander In Chief music video