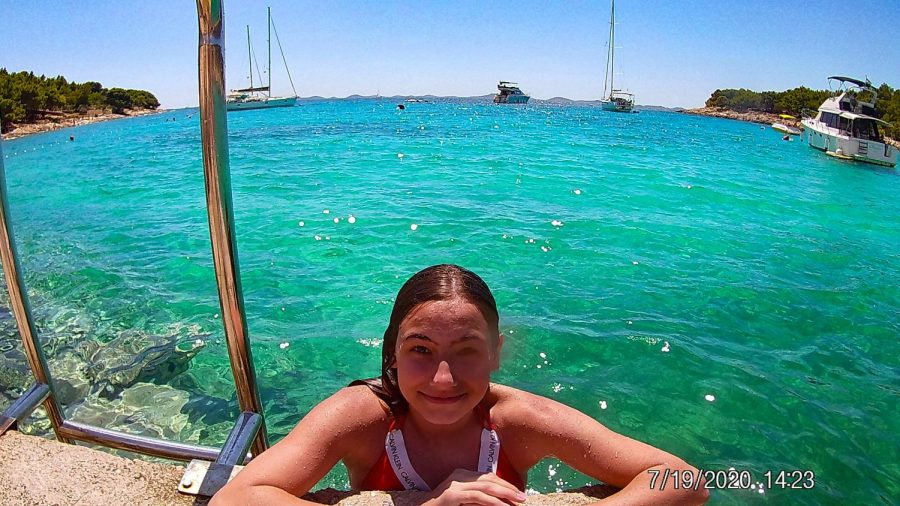 Flora Zoe Manns
E-mail:
[email protected]
A German exchange student who goes through her life as a teenager and has to face various situations.
Who is Flora Manns?
Flora Manns is 15 years old and is currently doing a year abroad in the USA. She is from Germany and lives normally together with her parents and her brother.
Biography


Born on January 2nd 2005 in Duesseldorf, Germany


2011 went to Montessori school in Erkrath


2015 went to Gymnasium Gerresheim am Poth


2020 went to Grand Ledge High school in Michigan, USA


About Her
In an interview with Flora, she talked about her life and her interests.
In the morning she gets up at 7:00 am. Then she gets ready for the day, has breakfast and then starts online school at 8:00 am. Usually school ends at 2:20 pm. After school Flora does her homework and eats lunch. In the evening she does sports and then it is dinner time. After dinner she has some free time and she does her daily workout. Then she goes to bed.
"I love doing sports. Without sports I would just jump the whole evening because I'd have so much energy", Flora betrayed about herself. Flora talked about a surgery that she had one time. She had a large, white bandage on her foot and had to use walking frames. That was a bad time for her because she wanted to walk and run normal but was not allowed to. She tried to go without the unwieldy walking frames a different time but it was so painful. At this time, Flora was very unbalanced and sad.
Right now, Flora's hobbies are cheerleading, running and shopping. She also likes meeting her friends.
Her family is the most important thing in her life. Her friends and sports are very important for her, too.
Flora is an open minded, funny girl that is very ambitious to her personal goals. She's a bit crazy, friendly, funny and spontaneous. She's nice, humorous like sarcastic and ironic, lively, and wants to know everything. All her friends say that Flora is definitely a night person: "She is the person who always runs completely crazy through the house at night," said her best friend, Hannah. Maybe not that important, but necessary to know about her, is that she is very afraid of spiders and always runs away when she sees some.
It makes her completely angry when something does not according to her opinion and when people think that they are better than everybody else. Her mother's statement is: "When you get friends with Flora, you have a friend for your life. When you become an enemy of her, beware".
Flora Manns, Entertainment Writer
Nov 26, 2020

A Covid-19 Black Friday

(Story)

Nov 03, 2020

Demi Lovato's Commander In Chief is an anthem for the election

(Story)

Oct 29, 2020