COVID Costumes
How to trick or treat safely
With Halloween coming up just around the corner, it is once again time for the costume ideas to start rolling out. This Halloween will most likely look different from years past, but there are still so many great characters, objects, and professions that you could dress up as. We've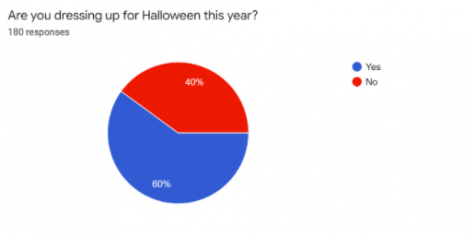 listed our favorites below.
For students at Grand Ledge High School, dressing up for Halloween is still a popular tradition. 60% of students said they will be dressing up, while 40% said they will not.
Additionally, as costume stores are slowly dying out, more students have decided to make their costumes instead of buying from retailers, saving money in the process. 55.1% of students have decided to make their costumes, while 44.9% are still going to buy from stores.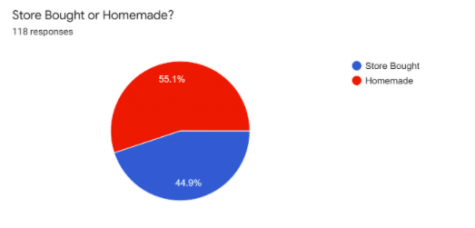 Here are the Newspaper Staff's picks for 2020 Halloween Costumes: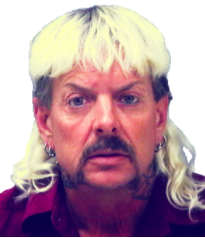 Netflix´s show Tiger King, generates the costume idea of Joe Exotic, one of the main characters. The documentary features various characters that could all be depicted through a costume such as Carole Baskin, Jeff Lowe, and Doc Antle along with everybody's favorite country artist and podcast host, Joe Exotic.
Homemade option: Just get a blonde mullet, a killer mustache, some weird earrings, talk like a drunk person and run for president for some reason. Bam, you're Joe Exotic.
Get a flower, stick it in your hair, and talk like a crazy person for a perfect Carole Baskin look.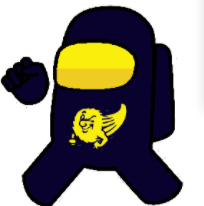 As we all know, Among Us has recently become extremely popular within Gen Z. The game has provided entertainment for many during a time of COVID quarantines.
This costume offers many variations through colors, hats, and other customizations.
Homemade: Buy a morph-suit, a matching color backpack, and a helmet for the sleek looking visor.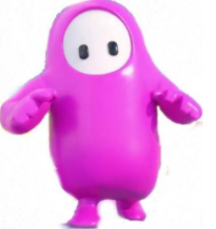 Speaking of popular games, Fall Guys has had incredible success on the video game market. It's a very simple game with very cute characters, making them an easy and popular costume for Trick-Or-Treating. Like the Among Us characters, this costume is easily customizable.
Homemade option: Buy a morph suit of any color and get a white mask with black slits for the eyes.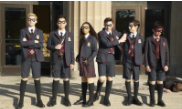 The Umbrella Academy is a very colorful show, and it provides lots of costume opportunities. The iconic helmets worn by Hazel and Cha Cha in season 1, the bulky look of Luther (just stuff some pillows in your shirt and you'll be ready to rumble), the flamboyant outfits of Klaus, or the classic Umbrella Academy uniforms pictured above.
This is much harder to make at home, so buying the costume is the best option.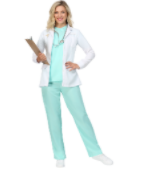 This is usually a pretty common costume, but we figured it was timely more now than ever.
Buying from a retailer would be the best option, unless there are scrubs and stethoscopes lying around.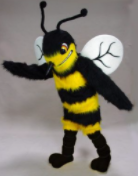 One of the disasters that this dystopia of a year has wrought were the infamous murder hornets, so why not dress up as one?
Homemade option: Black and yellow shirt, some antennae, and a nasty attitude.
If you don't have a Halloween outfit yet, here are some websites where you can find your creepy costumes.
https://www.costumesupercenter.com/
https://www.halloweencostumes.com/
https://www.spirithalloween.com/