A Covid-19 Black Friday
How Will Businesses Roll Out Their Deals in a Global Pandemic?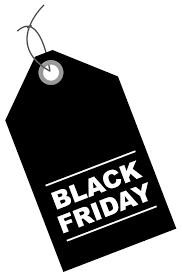 It is 6:00 at the nearby Best Buy. Getting out of the car after a feast of the ages, or maybe it was just two drumsticks and some mashed potatoes. Looking over, the first customer rushes out with their cart like a knight on horseback ready to save the day, except this horse has a 70 inch plasma screen on it being pushed by a guy who is greatly looking forward to the resell. "Is this what today is about? I get that it's Thanksgiving, but Black Friday is tomorrow!" Questioning the morality of this, while still buying this marked down item, and a rush home, the rustling for gifts is over and another "Black Thursday" is done.
This has been the scenario for many Americans on the Thursday before Black Friday. 2020, however, had different ideas. With the executive shutdown of Michigan one week before a retail worker's worst nightmare, the future is cloudy. How will businesses last during this shutdown? How will the holiday market be affected? Luckily, in today's world, the World Wide Web (mainly Amazon, eBay) is at the touch of a button. It is easier than ever to buy gifts, but waiting for a package and paying for shipping and handling plus tax is a huge burden. Part of the tradition is going into a store and seeing the madness unfold, like with Best Buy and other major retailers. For several of these businesses, they are still rolling out deals among a pandemic, so not too much will change. However, if staying inside and buying online is a simpler task, here are some entertainment deals that can be found from these major retailers.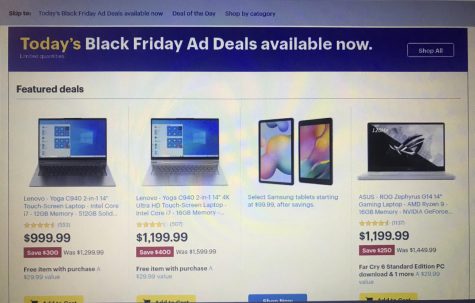 Best Buy is known for having televisions fly off their shelves at this time of the year. Of course, this year is no different. A Samsung 65" Class 7 Series LED 4K UHD Smart Tizen TV has been marked down from $529.99 to $477.99, saving $52.00. Also, if the gaming setup is not as pristine and colorful, or you're just looking to play PC games on the go, the ASUS -ROG Zephyrus Gaming Laptop might be a formidable contender. Packed with an Intel Core i7 and 16 GB Memory, this laptop saves $330, going from $1,579.99 to $1,249.99. For film lovers and cinephiles, Barnes and Noble is having a 50% sale on their Criterion Collection films, a brand known for preserving important classic and contemporary films. This sale is lasting until November 30th, so making sure to secure some great movies would be a great idea. Not ignoring the elephant in the room, but the PS5 and Xbox Series X are, obviously, sold out. Coming to secure one of these systems is one of the toughest things that has happened in the past month (okay maybe not, but for those looking to pay $499.99 for a new console that will be marked down in a year, it was). On eBay, these two consoles are selling for upwards of $2000, but if that is not really something that looks exciting, Walmart will be having a restock on both of these November 19th and the 25th, with sales on the 25th starting at 7 p.m. E.T.
The question still lingers on: Is Black Friday worth it among a global pandemic? In a way, it still is. Again, with the power of the internet, buying gifts for somebody/yourself is easier, but the crashing of websites and "limited releases" (PS5 and Xbox Series X) brings the Kryptonite of many people: waiting. So, while this year has just been "waiting" for it to end, buying online will not be that different than waiting in line for that giant television.