Medicine At Midnight: After 25 years, The Foo Fighters have still got it
Medicine at Midnight brings "boogie-rock" back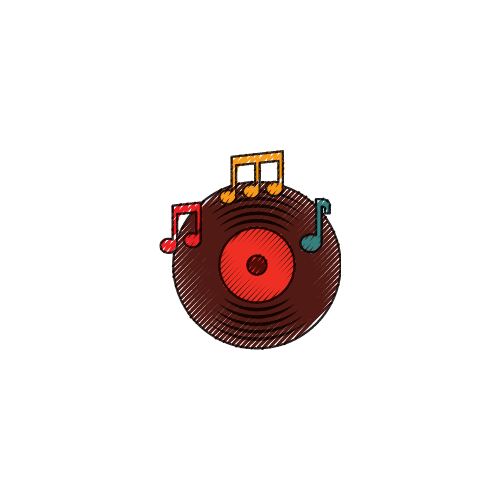 The Foo Fighters had a pretty big year; It was the 25th anniversary of their bands formation, and they had a huge 18 month tour planned (I had tickets!), but it got cancelled. Additionally, they had to delay the release of their 10th album, Medicine at Midnight. They had big plans for year 25, but sadly Coronavirus shut those plans down pretty quickly. "We were ready to implement our world-dominating routine, and then everything just stopped." says lead singer and former Nirvana drummer, Dave Grohl. 
Instead of touring the world and celebrating, they've been premiering both past concerts and virtual live concerts on Youtube throughout the year, as well as a short documentary called Times Like Those, a play on the title of one of their well-known  songs, Times Like These. Grohl also had a cameo role in the newest Bill and Ted movie, and he went viral after 10-year old drummer Nandi Bushell challenged him to a drum-off. The band has played on just about every late-night show, including their seventh performance on Saturday Night Live, they got their own radio station, they performed at President Biden's inauguration, and made headlines again recently for being nominated for a Rock and Roll Hall of Fame induction. This is the first year they're eligible for a nomination; Bands or artists have to be around for at least 25 years to be inducted.
Medicine at Midnight was a pretty important album for the band. 24 years, nine albums, and too many concerts to count set some pretty high expectations. However, for their tenth album, the band took a risk and changed things up: "I took a look back at all of the work that we've done over the last 25 years…And, you know, the one thing that I realized we had never done was, like, an uptempo, sorta boogie-rock party album." Grohl said in an interview with NPR. Well, that's exactly what they did, and like all changes to a tried and true formula, there were critics (The Guardian calls it "music for toilet breaks at their gigs"), but the overall consensus, and my opinion as well, is positive.
The band's members include Dave Grohl, Taylor Hawkins, Pat Smear, Rami Jaffee, Chris Shiflett, and Nate Mendel, as well as back-up singers Samantha Sidley, Violet Grohl (Dave Grohl's daughter), Barbara Gruska, Laura Mace, and Inara George. Medicine at Midnight brings the traditional Foo Fighters energy to a different genre of rock, replacing the hard rock guitar riffs and the occasional screams from Grohl with more fun and funky melodies, and a nice harmony from their backup singers. The background vocals are especially prominent in songs like Making A Fire, Shame Shame, Cloudspotter, and No Son of Mine, providing a sound to the album that's unlike anything else the band has released. Other songs on the album include Love Dies Young, Chasing Birds, Waiting on a War, Holding Poison, and the namesake for the album, Medicine at Midnight. Grohl mentioned that the album is "sorta boogie-rock", and I have to agree with him on the boogie part. These songs are fun to dance to when you're, say, home alone and getting bored of writing an article for the school newspaper.
My personal favorite song on the album would probably be Making a Fire or Love. It's tough to say. Making a Fire has a great combination of grungy guitar and vibrant vocals, whereas Medicine at Midnight goes all in on the boogie-rock, with a funky harmony of guitar and cowbell. Every song is solid in my opinion; The quality rarely wavers. With only 9 songs, Medicine at Midnight is 37 minutes, or as I learned, approximately the time it takes to shovel a snow-covered driveway. If you like funky, high-energy rock and roll, I highly recommend giving the album a listen.
Martin R., Harrel P. 2021,  Dave Grohl Talks Foo Fighters' New Saturday-Night Party Album, 'Medicine At Midnight', NPR, https://www.npr.org/2021/02/05/963803253/dave-grohl-talks-foo-fighters-new-saturday-night-party-album-medicine-at-midnigh
Reilly N. 2021, Dave Grohl tells us about Foo Fighters' 'Medicine at Midnight': "This is our Saturday night party album", NME, https://www.nme.com/en_asia/news/music/foo-fighters-dave-grohl-interview-new-album-medicine-at-midnight-shame-party-record-bowie-2812432
Petridis A. 2021, Foo Fighters Medicine at Midnight Review – music for toilet breaks at their gigs, The Guardian, https://www.theguardian.com/music/2021/feb/04/foo-fighters-medicine-at-midnight-review
Medicine at Midnight Album on Spotify
Medicine at Midnight Album on Apple Music