Remember Thom Sowle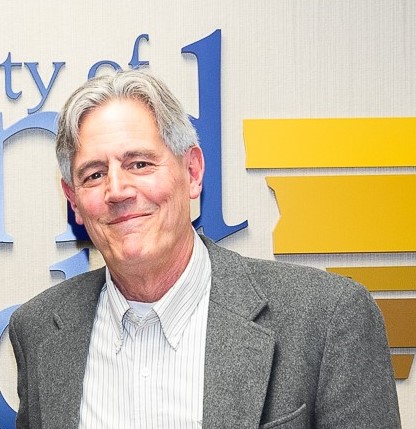 People all over Grand Ledge are mourning the death of a prominent figure in the community. Thomas "Thom" Sowle, Mayor of Grand Ledge and part-time substitute teacher at Grand Ledge High School, passed away on September 14th, 2022 at the age of 67. 
Born in September of 1955 in Worms, Germany, Thom grew up in Mount Pleasant, Michigan and attended middle school and high school in Milan. After traveling around Europe, Thom came to the United States and met his future wife, Susan. Susan wasn't just known as his wife, many students at Grand Ledge High School today know her as Madame Sowle, a French teacher and head of the French Club.
"Probably anybody you talk to says the same, he was just the nicest guy you would ever meet," said Madame Sowle. "No matter what he did, even being the Mayor it was never about him, it was always about the people and the community. Whenever he would meet anybody, whether friends or family or City Hall, anything, the last thing he always said, or the first thing, 'what can I do for you?'" 
"Certainly we thought of him as a wonderful person, but to have so many people come up to me all the time saying how… he'd always stop into peoples' classrooms and always ask them about their family," Madame Sowle continued. "And he was just… a really genuinely nice person who cared about his town and the people in it." 
Mr. Sowle's passing leaves a huge footprint behind. He was appointed as Mayor in 2018 after the previous Mayor, Kalmin Smith stepped down. Mr. Sowle was then elected the next year in 2019, and served the city for three years until his passing.
He was not only the Mayor of Grand Ledge, but also stood as the President of the Grand Ledge Education Foundation. He spent time volunteering for Blessings in a Backpack, a non-profit organization that provides extra food for students in need. 
Mr. Sowle spent a lot of time helping in his community, he was also a trustee on the Grand Ledge Board of Education for two years, and had spent the last twenty years substituting around the high school.
Not just a community leader, according to Madame Sowle, he was a model father. He worked as a cub scout leader, a soccer coach, and was always there for his kids. He could always be counted on to help for one of their parties or field trips, and even helped run the mileage club at Neff.
A ceremony was held on September 24th, 2022 to celebrate his life, and the family asks for money to be donated to the American Cancer Society or the Grand Ledge Education foundation.