March Madness in 2021
Many thought that March Madness would be canceled this year because of the pandemic, but nothing is stopping the NCAA tournaments from going on in 2021. March Madness is a single-elimination tournament of 68 teams that compete in order to make it to the national championship game. The first NCAA tournament was in 1939 to give many teams a chance to play in the final championship, known as the final four.  The tournament will begin on March 18th and end on April 5th. 
One way March Madness will be different this year to stop the spread of COVID-19 is to take very strict actions. "The NCAA will host the entire tournament in one geographic location for the first time ever," said Daniel Wilco from the NCAA. Because of the pandemic, March Madness will be in Indiana. Usually, multiple games are held in different states, but hosting them in one place is the safest solution for the coronavirus. Everyone is taking safety precautions during this time, but there is still a small risk.
When it comes to sports and COVID-19, the NCAA is doing the best it can."[T]he 68 teams — totaling hundreds of players and staff members — are isolated from one another through assigned hotel floors and meeting and practice areas" (Andrea). They will require teams to quarantine for at least two days, right when they arrive in Indianapolis. It is not easy to keep hundreds isolated in one place, but any small precaution helps. If a team is ever not able to participate in any of their games on the schedule, they will be required to forfeit out of the tournament, while their opponent moves ahead. 
Along with watching the tournament games, there is a way for everyone to fill out a tournament bracket. "We have more than 100 stories to guide you as you fill out your bracket, covering everything from March Madness history and records to lessons from past winners of our bracket game" (Daniel Wilco). A bracket is a diagram that helps predict the outcome of a tournament. There are many fans who fill out a bracket for March Madness and try to predict the matchups and winners of the tournament. Even though things are different this year because of COVID-19, this is a very fun element and a way to get fans more involved.
March Madness is one of the biggest events in sports, and it is an exciting time of the year. There are many factors that go into this tournament, and staying safe and healthy is one of the biggest focuses. Fortunately, even during the pandemic, the NCAA has so far been able to make it happen this year.
About the Writer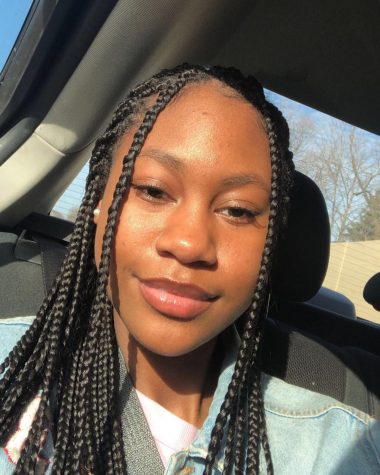 Autumn Minor, Staff Writer
Autumn Minor is a junior at Grand Ledge High School who is new to Newspaper and is always excited to learn more. She is very athletic, but is not currently...