Super Bowl Returns in Full Swing with LVI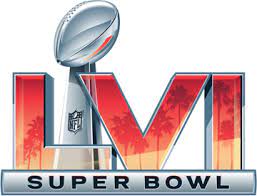 Andrew Powers, Current Events Editor, Entertainment Editor
February 9, 2022
With last year's Super Bowl LV taking place during the middle of the COVID-19 
pandemic, only seating around 22,000 people, fans are excited for this year's Tom-Brady-free Super Bowl LVI. This year Sofi Stadium will be able to host over 100,000 fans. The teams competing at the 56th Super Bowl are the Cincinnati Bengals up against the Los Angeles Rams. 
The Rams will be competing on their home field at the Sofi Stadium in Los Angeles. Former Detroit Lions quarterback, Matthew Stafford, will be the Rams' star player to watch this Sunday. This game could lead to Stafford's first Super Bowl win, which many Lions fans have mixed feelings about.
"I now have a lot of respect for Stafford and I now feel very bad for Lions fans," said Senior Jeffrey Kolb.
After a relatively tight 27-24 win against the Chiefs on the 29th, the Bengals are heading into the Ram's home territory ready to go. Their star quarterback is rookie, Joe Burrow.  These quarterbacks face off in an experienced versus newcomer game on sunday. 
With these two teams ready to duke it out, students are as well. Seniors, Jeffrey Kolb and Austin Blackwell, are backing the Bengals and Rams respectively.
"I want the Bengals to win because I enjoy watching Joey Burr," said Kolb.

"I'm rooting for the Rams because I believe that Matt Stafford deserves a ring to prove to everyone that it was the Lions holding him down," said Blackwell.
Aside from the game itself, there are many other things that make this an exceptional Super Bowl to look forward to. For one, the commercials are always a favorite of people who are less interested in the sporting aspect of the event. 
The halftime show is a major part of the event as well, with quite the notable lineup this year. The Pepsi Super Bowl LVI halftime show will feature performances from recognizable rap and R&B legends including Dr. Dre, Snoop Dogg, Eminem, Mary J. Blige, and Kendrick Lamar. To learn more about the performance, a teaser can be viewed here. 
"It has very different artists than we are used to seeing and I'm glad they are changing it up," said Blackwell on the halftime show.
In terms of viewing the event, fans can stream the broadcast on Hulu, Peacock, the ESPN Plus app or just catch it on the NBC channel through network television. It will be broadcasted on Sunday the 13th, one of the latest Super Bowl's ever per the NFL's new season schedule, at 6:30 EST.
UPDATE: The Los Angeles Rams ended up winning against the Bengals in a close 23-20 final score.