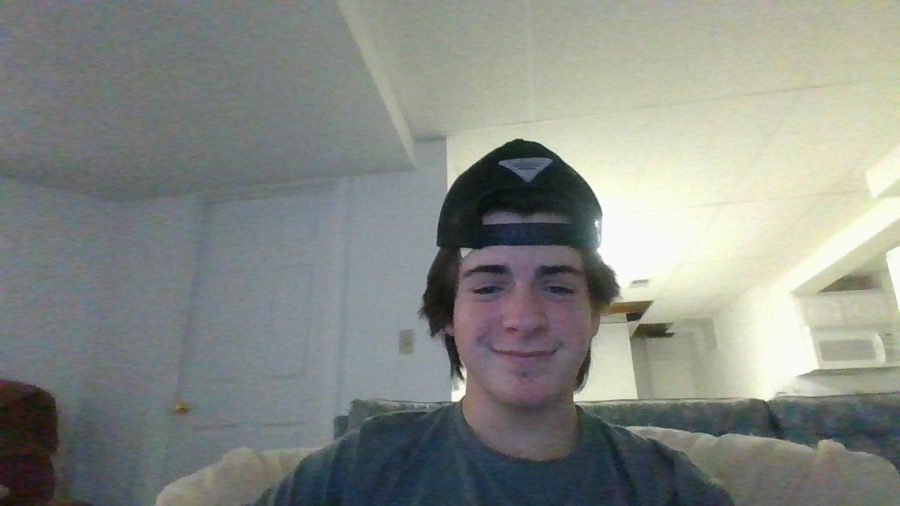 The Motivations of a Mysterious Man 
"5 seconds!" the coach yelled as Grant Dorland catches the ball coming off of a screen.
To us, basketball is just a game, but to Grant Dorland, basketball is his life. "I played a lot of different sports as a really young kid but even then I knew that basketball was the sport meant for me." says Dorland. Grant grew up in an athletic household with his brother and dad who were both great athletes and drove him to be the best on and off the field. Whether it was competing in video games or racing to see who could get the dishes done first, everything was a competition. School was no different either.That competitive attitude carried over to the classroom and the blacktop basketball games with his friends. "Losing was never an option to me. I had to be the best all the time." Dorland says. His brother Andrew, who's four years older than Grant, was his biggest motivator, playing in 1v1s for hours everyday was one of the biggest helps in developing a strong ball handle. Grant is a highly motivated person that strives to work the hardest he possibly can. Basketball was always an outlet for him. It didn't matter if it was dribbling in the basement for hours, or going to his neighbors to play pickup games with his friends. To him basketball was never a chore, it was always about getting better to be the best.
Grant Dorland, Sports Writer